Reviews for Maverick Misfit

Opinions matter.
Insights appreciated.
Edited 10 years ago
Reason: URL change
Replies 1 to 8 of 8 Nishant Mishra
from New Delhi
12 years ago
Whoa! You may be a misfit but your blog nope!
Just on a visual note, you need a better theme/template for your cool blog. Why not try some third party themes? Hundreds of them are available on sites.
I liked reading your posts... poems. I need them since I post just age old truths on my Hindi blog. I like blogs which make me burst into laughter. I plan to read older posts. The Phoenix post is of my type....
So, U need to remember that U have to change your template. Rest is cool. Keep it up.
Nishant,
Thanks a ton!
I know I need to change the template but I really don't want to mess with HTML and stuff 'cause I'm soo good at it!
But I have co-blogger and friend who has offered to help me. So you'll see my blog better dressed in about another week.
Lots of smiles from Sreya.
Pratyush,
Thanks a lot!
I'm glad you found my blog to be one of the better ones, that is a biggie as far as compliments go!
I will try to live up to the expectations, so that you'll keep coming back for more!
Lots of smiles from Sreya.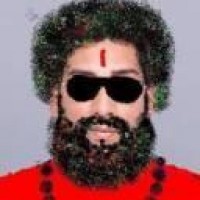 udtahaathi
from Mumbai
12 years ago
Cool blog, gives a happy feeling. But are the artworks done by you ? You must separately mention them and embed a link and artworkd tend to float on internet like abandoned orphans.
@ udtahaathi
Thank you so much for reviewing my blog.
I did not know about mentioning the sources of the artworks, though I used to keep a note that most Images have been downloaded from Google. I cannot provide the links of the previous images but I will definitely do so in all the future images I use!
However, some artwork and photographs do belong to my friends and me, which will also be duly mentioned.
Thank you so much for your help.
Smiles from Sreya.
Writing a review for something that has a few flaws is much simpler than writing for a flawless thing. MM makes my job much difficult here. There are so many things to say; but what one can add about a picture perfect blog? let me still try to put what my heart says in words.
When I first time visited MM, the very first thing I noticed was that this girl could indeed write sarcastic posts..and I started reading her regularly..then came her post on Ego - Thinking out loud - which most men took too personally instead of taking it lightly and in humorous manner..guys tried to bash Guria left-right-center; but were unsuccessful..and a comment from certain Mr. S made Guria and I great friends..
Her writing style made me go through her archives..when I read Final Expedition; I became her biggest fan..
I have been reading MM for last seven months and I can proudly say that I hae read each and every post written by Guria almost everywhere..Neha's Blog even had the privilege to have Guria as a guest writer once and as the co-owner for the second time..and now she is the co-owner of Neha's forever :)
MM is a blend of short stories, poems, observations, sarcasm, naked truth, thought provoking, awareness spreading and honest posts. Each time I read a new write up, I wish I could write like this.
Guria describes herself as FUN : CRAZY : BRILLIANT : and magnificently SARCASTIC
and I totally second her. She is indeed brilliant.
If I have to describe MM in a few words, I would say:
If there exists a blog with heart and soul; it for sure is Maverick Misfit.
Love you loads girl..just be the way you are - magnificently SARCASTIC. Love you for that :)
Neha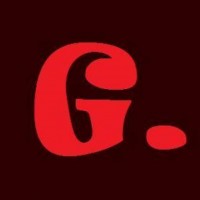 Guria
from Calcutta, Kolkata, India; Boston, USA
11 years ago
Neha, I can only say "Thank you".... and won't call you biased! But honestly, you are the best reader any writer could ever want!
Love ya', Guria. Giri Vijayakumar
from Chennai
11 years ago
Very cool. Your posts are well thought out and flow naturally.
You don't hold the conventional viewpoint, do you? That is the strength of your maverick writing and your blog with character.
I am following you now. Keep writing (and congratulations on 100 posts!)
Thank you so much! It is very important how someone new coming across a blog perceives it. You are a good observer to have noticed right away that I put more store by the un-conventional...
Thanks, again! I hope to keep you entertained as a reader... that's something I really enjoy!
---