Please review my poetry blog
Hi All,
I love writing poems(if I can call them so) and have started blogging them recently. Would appreciate any reviews of them that can help me improve.
Looking forward for the same.
Rgds.
Replies 1 to 4 of 4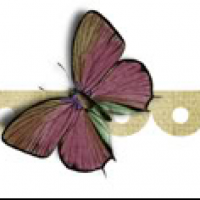 Iniyaal
from Coimbatore
10 years ago
Hi Poornima
You write very well. I enjoyed your poetry.
Regarding layout of your blog, I would suggest to play around more with the colours and font. There are many components vying for attention. It distracts reader's concentration from the poem. manybe playing with the font or colour of the side-bar components will help.
- Iniyaazh
Hi Sri,
Glad to know that you liked wot i wrote.
Will definitely work on those points.Thanks a ton.
-Poornima Nishant Mishra
from New Delhi
10 years ago
Hi Poorni, reviewing poetry blogs it difficult but I'll try:)
First, your blog address amuses me. The abhor thing...?
You are posting at good frequency, keep it up.
The title of posts must be in a different color.
You are barely visible in your profile image.
A Hindi poem always looks best in devnagari script. Try Google indic transliteration.
Your header image appears stretched. Correct it. It seems a bit Gothic/eerie.
I love Pink Floyd, too!:)
Sidebar looks so empty. Needs some useful widgets.
Finally, about your poems, I must say they go deep and do make sense. Your poem 'Dead' makes me sad.
Hi Nishant,
Firstly, the name of the blog (abhor-origins) is nothing but where hate begins. I am very cynical in life and think this is a small way of showing it :) M very glad to know that you liked my writings.
Will work on ur suggestions.Thanks for that :))
---