my diary ..... looking for feedback
hi guys
this is ankur bajaj. I have this blog or a personal diry if i say so, but i would like a review about how is my blog? goood bad funny boring etc
waiting for reply
Replies 1 to 3 of 3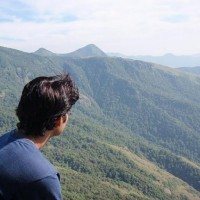 Harsha Chittar
from Bangalore
12 years ago
Hi Ankur,
I will be very honest with you. I was not very comfortable reading your blog. I managed to read four posts, but dude, it's your personal diary. Why do you want to post such stuff on the net. I know you are getting angry now reading my reply, but i am trying to give you an honest reply
. How can anyone review such posts, they are your very personal moments. Somethings you have written, I don't think anyone but you should know them or read them. Hope you don't take this personally.
http://ithinkiknowbut.blogspot.com/
http://blogaddressblank.blogspot.com/
thanks for the quick reply buddy
So my blog achieved it aim. well my basic aim was to meet like minded people but then it just changed to telling world all about me. I just wanna tell world who i am or what i am. i dont know why but thats the aim.
Okay bro, i it makes you happy keep writing personal stuff on the net:)
and i forgot to mention, I use MS-Word spell n grammar check. Try using it, it will help your blog look good.:)
Blog On!!
Thanks for the Advice
have fun blog on
---