Rate, berate, criticise, analyse! Looking for feedback for my not-so-new blog.
Yet in the nascent stages of blogging. 1 yr old blogger is no big deal. I blog with a consistency quite opposite to how I eat my cereal. As to why I want my blog reviewed. It is nice to walk down from the clouds and know that the world does not endorse my narcissistic views of how I write. This obviously gives you a license to be ruthlessly unkind to my writing. Cheers!
PS: This is my blog
Edited 10 years ago
Reason: my blog is about 14+ months old... wonder if 'new' was appropriate
Replies 1 to 6 of 6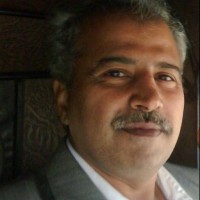 Lalit Singh Chowdhary
from Gurgaon
10 years ago
Technical Stuff: The text is light grey which is quite difficult to read in the dark background. The font is too small.
Observations: Good to know that you have appointed an editor for your blog, you certainly need one, only if you let the editor take control of content, instead of guarding it by Copyscape and some rights reserved.
Reminds me of Ayn Rand lost in blog jungle.
I have done my part as requested!!
Regards
Lalit
Points noted! Thanks for taking time out and reviewing.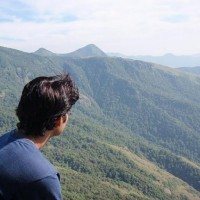 Harsha Chittar
from Bangalore
10 years ago
I found your blog neat and simple, easy to read and no issue with fonts or colour.
The content of your posts has the power to leave speechless, but some them can fly easily above the heads of few people.
I read about 8 posts in your blog, and what i felt was
a) In some of the posts, you could may be use some more words, make it a bit longer so it wouldn't look all that complicated.
b) Your thoughts are very beautiful, but they look to be struggling to come out of the post, they seem to be tied up in words.
Of the posts i read my favs were
we set on a journey here - Very well written, it sounds peotic in my head when i read it.
updates again =) - I could see yourself flow free in this post.
shakesphere of someone else's life - The love the way it starts, a bit on the commicated to understand side, but the thought behind the post is beautiful.
I hope this was some help to you
- harsha www.ithinkiknowbut.blogspot.com
correction
Shakespeare spelt wrong.
My bad!! Thanks Harsha... glad you shared your opinion.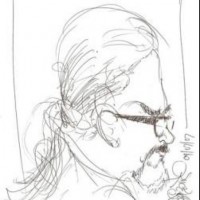 Pushkaraj Apte
from Pune
10 years ago
Hi,
After a long time, I came across a blog that is totally bereft of widgets popping up all over the page. That, coupled with a simple, no-nonsense template makes your blog attractive. I am reminded of bollywood actresses that come in two types. One who never appear anywhere without make-up. Another who is forced by the director to act without a make-up and then that too, becomes a news story. A different kind of make-up, really. Your blog carries no make-up and is very unpretencious about it. Good stuff.
On a purely technical side, I don't know what Lalit is saying, because I found no problem with either the colour or the font (unless you changed it after Lalit's review).
About the content - your posts are often like passing thoughts. The 'passing' is only a function of time, because the thought does trigger off a chain of more thoughts in the mind. I have not really followed this business of having an editor for the blog. (My blogposts surely need an editor! They sometimes just go on and on.)
Specifically regarding one of your posts - Feeding the demons. I wonder what makes you think that you are trying to please. Your writing hardly reflects this. Of course, my opinion is really from a distance. You are the one who really knows what's happening to you and your writing. Maybe the brevity of the posts is what makes Harsha say what he has. Making the posts longer just to make them 'clear' to a larger spectrum of readers is always a possibility. But my sensing tells me that you would not want to do anything of that sort.
The phrase 'Not against mediocrity' reminded me what a famous marathi poet once said. He was asked how he could write amazing poems on romance when he was past 80. He replied, "I think I am blessed with divine discontent". I think a lot of amateur writers like me can take a lesson from that.
Will follow your blog regularly, for sure.
Regards,
Pushkaraj
Hi Pushkaraj,
1. I did change the template after what Lalit said. It was a justified suggestion. :)
2. The editor is just a statement flirting with status... ha! I had wanted to be the editor and so I made myself one.. of my blog but nevertheless an editor..
3. Seeking reactions is the pitfall of any artist.... it is mine atleast.. feed the demons is all about that negative side of me as a writer.
4. Sometimes the coherence and the punch of a write up is lost if it is elaborated upon. But will try to elaborate where it does not steal the quality of the post.
5. Thank you so much for the kind words :) Made my day.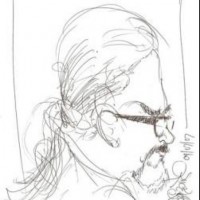 Pushkaraj Apte
from Pune
10 years ago
Yup, I wish you would never seek coherence and quality at the cost of spontaneity.
If someone finds the writing incoherent, I suppose we can always put the blame on the person, not the content :-)
Keep writing!
Regards,
Pushkaraj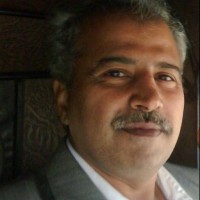 Lalit Singh Chowdhary
from Gurgaon
10 years ago
My comment was not so much on the content but on copyright. Blog is hardly a place one can monetize in the long run. Once the content is out there I wonder how an author still has control over it using technology like creative commons or copyright protection. I have detailed my thoughts on the subject in my blog -
http://digital-post.blogspot.com/2009/05/blogging-is-lonely-word.html
Thanks for taking my inputs. However you still need to do some justice to color Blue in your title. Apologies for not so constructive feedback on the editor part.
Regards
Lalit
Not a problem Lalit. As long as the feedback helps improve the blog, I am all up for it.
It is true that the author has no control over the content once it is on the blogosphere. But, you can always keep a tab on plaigarism through Copyscape and such stuff.
Cheers!
---