I desgined my own theme, review
Hi
here is my blog link,
i have designed this blog theme by self, let me know how it looks.
Ashish
Replies 1 to 3 of 3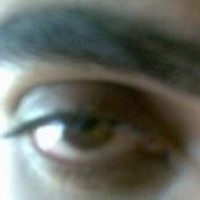 Varun Ramakrishnan
from Chennai
10 years ago
hey nice one :).... colours are quite ok... it looks more like a newspapers website :) add more cool widgets to increase the hits yaar....
all the best ...
keep blogging :) Kaustubh Moghe
from Bangalore
10 years ago
Color changle aahet pan barach area empty aahe.
Side nav needs some more ads, widgets, the like..
Site changli aahe - keep blogging.
Cheers !!! Prasad Bhardwaja
from Pune
10 years ago
lai bhari mitra, chalu thev, dhingana ghalat raha... jamlyas maza blog pan review kar. :) Prasad
---