Feedback for my personal blog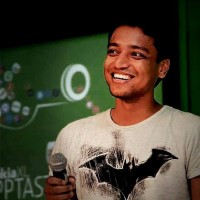 Hitesh Rawat
from Noida, Bengaluru, delhi
9 years ago
hey, i'n not new to blogging but yes, new to India bloggers. I have been blogging for almost 2 years now. However till a couple of months earlier my maximum traffic came from outside India. I got, i think, good traffic.....however not many actually know the content when ever i write about India.
The reason why i want to get my blog reviewed is, so that i can get some readers from India. So that Indian blogger can also recongize me here. I don't have many people visiting me from here.
Thanks
Replies 1 to 1 of 1
I just liked your way of blogging. I am really inspired. You know the natural way of writing a blog.
---