Please let me have your feedback on my blog
I am Sowmya from Bangalore. My Blog is one of the best things to have happened to me. I believe everyone should write and not just those who have a flair for it. Ideas and thoughts forming in your mind need to be expressed in an outpour in order that more ideas and more thoughts may form in the mind. As you write more and more, your writing gradually acquires a maturity; you as a person become more mature in your observations and life takes on a new meaning...
The comments that my blog visitors have left me have made me happy, sometimes delighted, and some visitors have held a mirror, showing me a part of myself, I was not meticulously aware of.
I will be glad to have your feedback...
Replies 1 to 3 of 3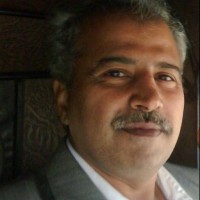 Lalit Singh Chowdhary
from Gurgaon
10 years ago
Nice blog. It will be helpful if you use Flikr or Picassa for linking photos. It will reduce the scrolling and long pages.
regards
Lalit Nishant Mishra
from New Delhi
10 years ago
Hello Sowmya,
Beautiful blog and lovely pics. If I ever intend to use them for my blog, I'll ask U, okay!?
I must say U choose pics carefully, not for they aren't good, but , for they take time in loading. Five to seven choicest pics are good for one post. One page can have at a maximum five such posts. You can break your posts in parts. Your blog is still loading in my high speed connection. Nobody likes to wait these days, U know.
Ever thought of changing your template? You are so creative. Look for other options as well. Use a third party template. Blogger templates look so dated.
Your ferquency of posting is... okay. In September you did just one post, I guess U were travelling then. At least four posts a month is right thing to do.
Many of your pics look tightly cropped except for those which have you in them:)
Your writing style is crisp and flowing. Always 'justify' your alignment. Don't use different fonts for posts. Garamond is my all time favourite. I don't like arial, avoid it.
Rest is okay. U need not take reviews very seriously:)
Nishant:)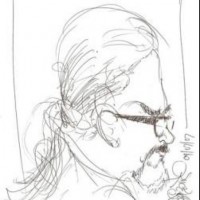 Pushkaraj Apte
from Pune
10 years ago
Hi,
Yery nice blog. I loved the post on 'Ae zindagi..."
As for the pictures, I didn't have problems loading the page, but yes, there are too many in one post. They are all nice, but too many for sure. How about putting them as a slide show? Then the viewer has the choice. You can see me blog for what a slideshow looks like. In any case, that's ONE thing I like about my blog :-)
Also, while you have done well to resize your pictures, I still think you should put a watermark on them to prevent anyone from copying them. Some of them are damn good. May I ask which camera you use?
And frankly, some of the comments explaining what the picture is about are unnecessary. Like those newspaper pictures with footnotes..... 'Sharad Pawar lighting the lamp'. I feel like screaming out to the editor "Dammit, I can see it, why do you have to explain?"
Why not let the picture speak for themselves, as most of the pics anyway are?
A lot of your page space is going blank. How about experimenting with a 3-column template instead of a 2-column one?
Lastly, your footnote 'Life is all about....." comes at the end of such a long page scroll that most readers with lesser patience than me (which means about 99% of the world population) will never read it. So shortening your posts (by either providing only a link to the pics or a slideshow) will make this more accessible,
Lovely blog, will follow it, surely. Keep writing,
Regards,
Pushkaraj
---