Go through my blog and temme' how it was Anurag Bhattacharya
from Trichy
11 years ago
Hi there!! I am anurag bhattacharya, doing B.Arch from NIT-Trichy and pursue a career in architectural design and 2d-animatics (if possible). So this is my first blog, actually the second one. hehe...first one was created during my school days. I've thought about setting up a decent blog for a long time..well, often anyhow…these thoughts go through my head and I want to share them.What are things I think about?Architecture, cartoon characters, friends... a lot. Perhaps people more. A lil' bit politics as well.I think about traveling, love to explore new places and expand my horizons. I love to drive car and go for long drives.I find much in life to be funny, strange or downright ridiculous…these are the things I intend to write about. Hope you will enjoy the text-space with fun illustrations especially done by me.
Replies 1 to 2 of 2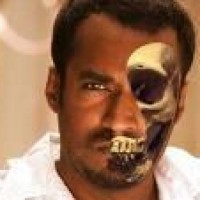 Talking Skull
from Kolkata
11 years ago
Hi Anurag. I haven't seen the content yet (will park that for later), but the blog-design is simply GREAT. May be, you should consider using a smaller font for the sidebars. And, personally, I will prefer the "About Anurag" as the first block in the sidebar. The best part are the sketches that go with your posts....
I am also and architect by degree (degree only!!), but later jumped on to greener pastures. However, the passion for design still remains in me. So, it was refreshing to see a blog that brings that angle... :-)
For the posts related to design, architecture etc., I recommend that you have a separate blogsite with a 'marketable' name like "designode.blogspot.com" et al, so that you can commercialise it later if it becomes popular. The personal posts can continue on the current site... I will leave that decision to you...
On the content, I will comment later.... :-)
Happy blogging.. Anurag Bhattacharya
from Trichy
11 years ago
Hey thanks for the review....ya will try to bring out the small changes as pointed out by you asap. Well its bit tough on my part to manage two blogs separately and give justice to both of 'em, truly appreciate your views and suggestions.. Would definitely love to see your comments on the quality of the content...
Others are also invited to dug in http://www.anuragarch.blogspot.com
Cheers:)
---