I'm looking for feedback for my humor blog
I am a practising doctor-more interested in reading (strictly non-medical), writing and fantasizing, than in my practise. My blog is mostly about the nonsensical aspects of life such as humor, cartoons and satire, with a light smattering of more serious stuff like philosophy and poetry.
In today's world nobody feels safe from his doctor. Also doctors are perceived as stuffy, gloomy, bespectacled bookworms who have no interests in life other than diseases and money (and also perhaps flashy cars and African safaris). My blog is an attempt to change this general perception about my profession.
Edited 10 years ago
Reason: something new
Replies 1 to 3 of 3 Aditya Tibrewala
from Mumbai
10 years ago
your blog is nice and interesting. You have a bit too many widgets on your sidebar and it would be better if you remove those which are quite useless like the calendar. Also, it would be better if you reduce the no of posts that come on each page, i found there are too many. Apart from all this, your blogs doing great, keep it up.
http://adityasmoviereviews.blogspot.com/
Thanks Aditya for your insights. You seem to be an experienced blogger. I welcome all your suggestions and will implement them soon.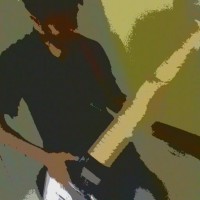 Faiz Shariff
from Hyderabad
10 years ago
Lol!! Blow those rings!! Wonderful post, brother. I smoke, so I'm not really sure if that was meant to be a pat on my back or a sarcastic slap-on-my-face-with-a-smile type thing. It was however, great fun to read. The Grandpa and Alzhiemer's comic was hilarious. Really nice blog. So much fun gyaan, lol. Brilliant. All so brilliant.
Loved the song. Loved the posts. Nothing I can say about improvement i guess, I didn't really see anything wrong goin on.. but yeah, i was greedy for more comics. Oh yeah, did u draw them? They were funny as hell...
Take care, and please keep writing.
PS - Comments wrt my blog are not mandatory, but, they are highly recommended lol.
Cheers and regards,
Faiz Shariff ( http://www.indiblogger.in/forum/review.php?id=3184 )
Thanks a lot Faiz. Really appreciate all the good things you said. As far as the comics go, yes, I drew them myself - some with pen and paper and some with MS paint. See you soon at your blog.
Loved your write ups and comics. Seriously funny stuff.
I am a new blogger and cannot comment much on the layout. But I like light colored post areas like yours. Easy on the eyes.
But it would be nice if your Archives and Top Posts Widget were placed higher up on your sidebar. Perhaps below the About me section. Would help serve the purpose of people being tempted to browse through your blog more!
Cheers!
Thanks for your interest and appreciation Ashley. I think your suggestions make sense. Like you, I too am a new blogger and am still working on my blog.
---