Kindly review my Book Review Blog
I am book blogger , blogging since May 2009. I would like to get some feedback on my blog. It's content and the layout.
Thanks
Replies 1 to 5 of 5
Wouls somebody be kind enough to review my book blog and tell me if I need to change the layout. Need some feedback guys :)
Hey doc,
You have a very unique blog to offer. Book-lovers like me would love it. Especially d way u review books (including d 'quick reviews') is amazing. The cover pics added zing to the page.
On the other hand, if you include a 'RSS' widget on top of the page or a'follow me' widget somewhere it will be easier to keep a track of your latest posts.
Best Regards
himptc@gmail.com
Thanks Himanshu :)
I have added the RSS widget and changed the colour scheme too. As I use Wordpress the themes aren't many .
Thanks for the review.
Great going Shonali! Have taken a feed of ur blog. I dont know about ur widget, but if u use RSS feed via feedburner.com, u'll know how many subscribers do u have...
Lookin forward for many more reviews from you!
Best Regards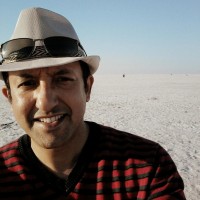 doctoratlarge
from jaipur
9 years ago
First of all let me confess that I was extremely pleased to see a doctor writing a book review blog. Nearly all the doctors that I have either met are single-mindedly interested in one goal - money making. If I try to veer the discussion to some other aspect of life - the weather for example - I'm looked at with wonderment or consternation, as if I'm a schizophrenic. At this point I feel that if stray further, for example in the direction of world politics, I will be reported to the Medical Council.
Your blog has an attractive layout. I also liked the fact that you read a variety of books. The reviews were well written and made one feel strongly about the book you were reviewing.
I don't have any suggestions, except please keep writing. I will definitely keep visiting and savouring your reviews.
Good luck!
You are going to help me as I am in search of some worth reading books.!! Thanks!!!
---