Please review my blog on Bhopal
Hello,
I started writing this blog, motivated by the big void of information about Bhopal. A simple search on Google about Bhopal throws up few lakhs of sites about the Union Carbide MIC Gas accident and nothing else! As if Bhopal came into being just on that night, and there was nothing else to be mentioned about Bhopal.
Kindly review the blog and let me know your opinion about the same.
With regards
Edited 10 years ago
Reason: Tags forgotten
Replies 1 to 1 of 1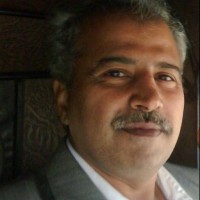 Lalit Singh Chowdhary
from Gurgaon
10 years ago
Excellent attempt and great blog.
I use K9 protection and somehow your blog was blocked by K9, anyways is it not difficult to unblock, maybe due to YouTube links on your blog caused it to block.
Regards
Lalit
---