Looking for feedback on my blog
PRIYANKA TELANG
from NOIDA
9 years ago
hi,
I am a Software engineer, with a passion for adventure travel and photography, I also love writing poems on various topics, this Blog f mine contains Photos and Poems written by me, I just want to be reviewed so that it will help me improve the standard of contents.
I would like to know how it appears to other, and suggestions are welcome.
Thanks & Regards
Priyanka Telang
Replies 1 to 2 of 2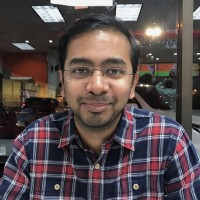 Arslan Aziz
from Hyderabad
9 years ago
Nice blog! Very nice pictures. You're here for suggestions so here they are:
I can't read the text in your header. Also there is a very large variety of fonts, sizes and colors in your text. You might want to stick to a single font & size for English and maybe a different one for Hindi.
Since you've put up so many photographs, you might want to include the answer to the one question everyone always asks, "Which camera do you have?". You could probably put a picture of your camera and the model.
Also, you could tag all your English posts with 'English' and Hindi posts with 'Hindi' so that people wanting to read only one language could click on them. The idea is that when you have such a variety of content, you should organize it so that it is easier for readers to navigate and go to the section of interest to them.
But overall, content is pretty good. Keep blogging! :)
Thanks a Lot for your suggestions I will definitely implement them.
Priyanka
Hey,
You got a nice blog both of them .... I liked you trekking blog very much as I myself love to travel and like to take pictures as well...
Keep blogging and posting such beautiful posts ...
Cheers
---