Awaiting for ur valuable riveiws...
Hai all,
Pls visit ma blog page and write about it... How can I make it better????
awaiting for ur response...
Yours,
Keshava Prasad Marga
Replies 1 to 9 of 9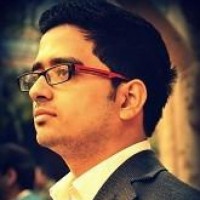 Anshul Tewari
from Noida
13 years ago
Hi Keshava,
I dont understand the language in which you have posted and many of the other blogger as well.
I would recommend you have a "translate" widget as a majority of the web traffic is english based.
Thanks Anshul,
Will try to do that... But ma intention is to create a good blog in Kannada... so just did it...
Thanks for reply
Regards,
Keshava Prasad M
Hi Keshava,
I appreciate your blog. I liked the title of your blog which says "Sihi Matu", meaning sweet word. Nice start. I didn't read much from your blog, but am convinced that your blog is good by looking at the good number of comments you received.
Very few Indians write in regional languages. I feel that more people should write in regional languages rather than a non-native english language. I also get a feeling sometimes that many of our Indian blogger forcibly try to write in english even though they know their mother tongue better than English. Anyways it's just me.
Good luck with your blog.
Hey I forgot to tell you something. You could have mentioned in the description of this post that your blog is in Kannada. So that people who don't understand kannada can save some time. (like Anshul Tewari above)
Sure Sridhar... will do that...
However thanks for ur comments.. am proud to write in ma own mother tongue.. Hope others will respect this.
Yours,
Keshava Prasad M
Hi Shreedhar,
Its mentioned as Kannada Blog only... and I mentioned name also in Kannada... what more I can do on this???
Thanks,
Keshava Prasad M
Hi Keshava,
I meant you could have menionted in this post in Indiblogger forum. Anyways don't bother buddy. There are enough number of reviews here that suggest that your blog is written in Kannada.
Anyways, you are doing a great job. Keep it up. I've read a few posts from your blog today. I liked them all.
Hi Shreedhar....
Thanks man... oh r u a kannadiga???? than its really good
Thanks,
Keshava Prasad M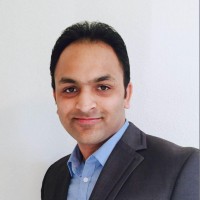 Naveen Goyal
from Cincinnati
13 years ago
This is the only thing i luv to do!!! If u really luv talkn abt LOVE, LIFE, FRIENDS and RELATIONSHIPS.....U will definitly LUV the BLOG!!
http://theconfusedcharacter.blogspot.com/
will really appreciate ur comments...;-)
Cheers to Life!!!
---