Please review my blog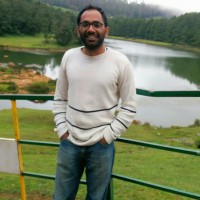 Anuraag Seshadri
from Chennai
9 years ago
Hello,
Please review my blog which will help me go a long way in improving my blogging skills. There are loads I need to learn, and many areas I got to improve on, a proper review will help me realise my strengths and also be able to highlight my weaknesses which I can work on.
Cheers
Anuraag
Replies 1 to 2 of 2 Rishabh Saxena
from Allahabad
9 years ago
it was nice to see ur blog..
do visit my log www.techinfo-rishabh.blogspot.com
it will provide you some technical information. Swayambhu Mukherjee
from Kolkata / Bangalore
9 years ago
---