Peep into Ramya Chitrana,
Hey,
visit Ramya Chitrana Blogspot and post ur reviews :)
Thanks
Ramya Parameswaran
Edited 9 years ago
Reason: changes subject
Replies 1 to 4 of 4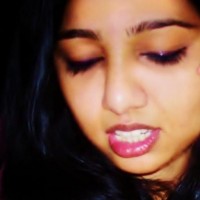 Pooja Doshi
from Mumbai
9 years ago
hey ramya, your blog looks lovely.. ur friend's done a good job..
however a few pointers..
1. shift "about me" right to the top.
2. add a "rss feed subscription" and "e-mail subscription" widget.. they go next.
3. personally i would prefer an image, something catchy, as my blog header. the "welcome to my blog" text can be added to "about me". just a suggestion.
4. tag your posts. insert a "tag cloud". it is easy to navigate for the readers.
5. the "what flower are you" is kind of unnecessary. but if you really want to keep it (i know it is so difficult to chuck things out isn't it?) shift it down. you have a lot of space to spare.
6. personally i like to keep my blog a little cluttered, it feels homey
. so add some "facebook page" widget, "twitter" widget, etc. have some fun..
7. you've been blogging sice 2007. though not very regularly. so in order to retain readers, rss, e-mail, facebook, etc. will help a lot.
8. oh also, if you can add the read more option to ur posts. so the reader doesn't have to scroll and scroll down the entire blog to find something he/she likes.
you write well, so there's nothing to change in tht dept. oh did i say "have fun"? yes, it is very very important to do that.. it will show in your posts, definitely..
Hey Pooja Thanks tons :)
I am on vacation now once back to bangalore :) will surely make many or may be all of the changes you have suggested ;) will share it with my Designer friend
Thanks for your Encouraging words buddy:)
Keep blogging
---