What do u say about my blog?
Ranked 61... www.bloggerabhilash.info
Replies 1 to 3 of 3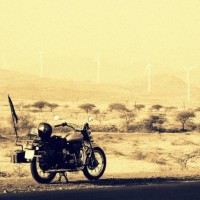 Vineet Rajan
from Mumbai
12 years ago
The good thing is you have given a lot of info about yourself. On the flipside the blog seems too much about yourself like a portfolio. If you want it that way, its your call.
the image on top is a bit too large, keep a small one and realign it to show in the center.
you update your blog often which is good. Keep blogging!
Hope it helps!
Vinni
PS: If you found value with my above review, do visit my blog http://vinni.co.in and leave a comment and connect with me by adding me on the indiblogger network. You can also follow me on twitter
Hey thanks Vineet for the review..Im happy that u have reviewed my blog selflessly..thanks a lot..And yaa..My blog is not less than my personal diary...Its not something for writers to read..its for the readers and internet surfer who surfs daily and want something new daily..So I write blog for them so that they have a timepass daily to read and comment..and Im happy that u recognized that..
---