Expecting someone who can review my Web Development blog!
Replies 1 to 3 of 3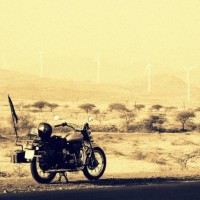 Vineet Rajan
from Mumbai
13 years ago
1. Nice content, and seems updated often. Nice .
2. I am not able to figure if the sharing links are for the post above or below.
3. try including more widgets like indirank etc . they are important to show affiliations.
4. The theme is simple, but seems dry as well. I cant sense too much life around.
5. You might want to push up the bottom footer to the sidebar.
Hope it helps!
Vinni
PS: If you found value with my above review, do visit my blog http://vinni.co.in and leave a comment and connect with me by adding me on the indiblogger network. You can also follow me on twitter
I was aware of this - "4. The theme is simple, but seems dry as well. I cant sense too much life around. " and it is true. I like minimalistic design. but I like colors as well. I am not a designer so now the challenge is much for me.
I have changed the design a little and I think it looks better to you! Thanks for review.
Here is a confusion. On the page top here it tells about newsviews.satya-weblog.com whereas I have posted about satya-weblog.com from the start. My recent comment is also for satya-weblog.com .
Thanks for comment.
Just to make sure about your comment, I want to know about the blog you reviewed. Is it only-your-views.blogspot.com or
satya-weblog.com!
Thanks!
I think satya-weblog.com is really need some color. I cannot add image related stuff as I do not know that but I can add some color. So, I was planning for that. and added a border there. Latter I was planning to a solid color to Navigations. both top one and Top tags navitation.
---