Review our design blog www.thekeybunch.com
We invite you to review our blog, www.thekeybunch.com. Any comments to make our blog bettter is appreciated, thanks in advance.
Replies 1 to 4 of 4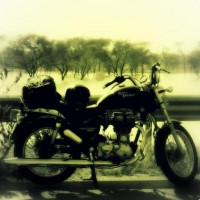 Hashir Tufail
from Unnao, Bangalore
12 years ago
Hi guys,
just went through your blog. I like the theme that you have chosen, and the layout perfectly complements the main content.
I agree with Dinesh, that you may consider having less posts per page, as the large number of pictures intrinsic to your posts make loading a slow affair. just a suggestion though.
A double thumbs up!!
Keep posting
hi
nice blog, just slow loading, try to keep pics more small, or less in numbers.
your information on blog is nice .
do visit my blog , http://realityviews.blogspot.com/
ty
Thanks friends, all your suggestions have be noted. We have implemented them too.
---