please review my poetry blog Mahesh Ramgopal
from Chennai
12 years ago
Hi am Mahesh. Am a std XII student
Am new to blogging so i would like someone to give me tips as to how to improve my blog
Edited 11 years ago
Reason: personal
Replies 1 to 5 of 5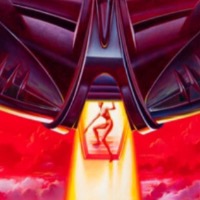 RioZee
from Out of this yEt in this World
11 years ago
hi, mahesh , really great work.
keep it up.
I had written a review of your blog in another thread but copying it again here for you:
Don't consider me mean, it's just suggestions-please don't take offense...I think that you must change the theme of your blog firstly, it's too bland.
Secondly, your poetry needs to be upped a little..it's middle school level poetry honestly speaking... You need to raise the bar a little. Try ditching the regular rhyming, makes it a little predictable with the aabb and abab.... Try like free verse with an aa rhyme scheme couplet in the end per stanza or something.. just try something new.. read more modern poetry for more.. stuff like Margaret Atwood, Pablo Neruda, Adrienne Rich,
And also, your series on the poets would have been great had you put in something new to it as well.. It's just info about the poets available anywhere.. You should bring something fresh, something people don't know much about.. I'm sorry about the criticism, but i'm hoping that you'll take it in a good way and use it to improve.. Best of luck!!!
(P.s.- I did not know you were a school student in my previous comments, forgive me for seeming harsh!!!)
thnx for d suggesstions . can u elaborate a bit more on d rhyme schemes (ie) wats do u mean by an aa rhyme scheme
i'll give you an example from ur own poem.. :
You are truly The President , Without the Slightest Dent. Hail ! Oh Teacher, I am Indebted to you, For without your teaching what would I now do?
this is aabb.. two successive lines, usually rhyming and having the same meter and often forming a complete thought form a couplet. You should introduce some twists in your poetry.. study the poetry that you like more deeply and you'll get it.. For instance, Shelley's poems. They contain more than what meets the eye.. "Ode To The West Wind" is a very good example.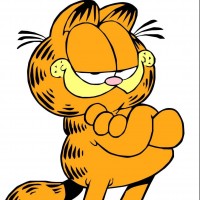 Paritosh Anand
from New Delhi
11 years ago
Hi Mahesh
Your ideas and directions for poetry-writing is really worth appreciating. But, an important aspect of poetry is language-focus on vocab part, and you will be amazed to see the impression it creates on reading. Am not totally asking to adorn poem with heavy words but seriously, believe mee, w/o vocab poems look lacklustre:|
However,I liked your idea of Pakistani poem...
Hope you don't feel bad with this review:)
ps: poems have a part on which reader can dwell and ponder....do keep some intriguing lines...these are vital
Paritosh
thnx its really helpful for one to get suggesstions frm oders
thnx for explaining abt d rhyme schemes.
i hav read Ode To The West Wind , twas part of my 10th lit syllabus.
I espescially like d part wer he says" I fall upon the thorns of life I bleed".
Good..it's a poem that has 3 levels of understanding... the literal, the implied and the inference... so dig deeper.. learn from it.. :) have fun!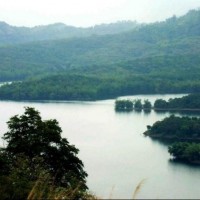 Nikhil Irwin Raj
from Chennai, Toronto
11 years ago
Its really nice! damn, I couldn't compete....
---