anything to help spruce up my blog
I love writing... and so it was almost natural that I would blog...
I want an unbaised opinion about my blog, style of writing etc. I have a dream and need as many reviews about my writing style, to help me make that dream a reality.
Dont forget to follow my blog if you like it!!! http://raispace.blogspot.com
I also have a couple of posts on Indivine... just in case!!!
Edited 10 years ago
Reason: want reviews
Replies 1 to 4 of 4
Hi Shwetal
Happened to browse through your blog and found your writing style simply amazing. Journalists have a way with words but you writing is very distint from the journos I have read. Sentence construction is not complex at all and that makes reading your blog posts all the more fun. I wish I could imbibe your style of weaving words and making a piece of writing so interesting. Hope you stay connected with the world of journalism in some way. Somehow, I have this strange fascination for that medium and look upto people connected with it.
I too have a blog which I occassionally update. I would appreciate if you could go through it and give your feedback on the contents and writing style in particular so that I can bring about requisite changes. There is a piece on media too, which I hope would be to your liking.
You keep blogging and I shall look forward to you comments
Cheers
Alec
Hi Alec
Good to see from you and I am glad that you liked my writing. :) It is always flattering to hear praise!
Well, though I did quit CNN-IBN, I am still connected to journalism through some freelancing I do for www.rediff.com and I am still scouring for more opportunities (much to the dismay of my family!!! who want me to have some quiet time of my own)
Just visited your blog. You should post more often! I liked the bit about the Queen Bee :) And I agree, more often than not, Indian media swings bwteen frustrating and entertaining :D
Looking forward to seeing more from you.
Smile n shine
Shwetal Anuj
from Bangalore / Mumbai / Faridabad
10 years ago
Hi Shweta, your writing style is really impressive and I liked the post 'English ain't the only funny language', it was hilarious. I liked the simple and plain look but it seemed too simple to me :). Overall, very well......keep going :)
Hi Anuj
Good to see from you... Thanks for your kind words about the blog!!!
Its true that the blog looks too simple... the last time I did stuff to it, I kind of got lost so I decided to keep to this for now, but If you have some design tips, please do share. Will be waiting to see from you.
Smile n shine
Shwetal
Good one shweta, I like your style. I laughed at your experience in Hydrabad. I had similar experiences when I took up assignment in Jakarta. Some of them is printable.
Imagine the consternation of our made when I told her 'saya mau anda' in the morning. I wanted to tell her that I want egg, instead of that I told her I want you!!
Keep ur blog going
Read mine when you get time
Koshy
http://www.rollingstone-revelations.blogspot.com/
LOL!!! That must have been sooooooo embarassing!
Just saw your blog- i like it! A nice clean look and thought provoking content- esp the 'What and Idea Sirjee!' post.
Keep blogging and do keep in touch
Would love to hear from you about my blog posts!
Smile n shine
Shwetal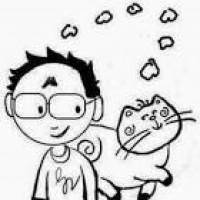 Jayanth Tadinada
from Mumbai
10 years ago
Hi Shweta, your content is really honest and straight out of your heart and your writing, well I should say professional (which you are). Loved reading your blog... The only advice I can give out is that you should write more often, I understand you are busy writing elsewhere, with your job etc but it would be great if you can keep up with the frequency :) ... am following the blog by the way :)
Hi Jayanth
Lovely to read your comments on my blog. I will take your advice seriously and will blog atleast once a week :)
smile n shine
Shwetal
---