Please review my blog
Jo bhi karna ho use man ne thhano,aur sahi waqt pe use karke dikhao,Uski ko kahte hain seekh,,,,,,,,Kuch shabad is kadar dil ko chhu jaye,Kuch karne ki tamnna jaga jaye, Dhaal le in shabado ko jeevan me,Armaano ko ham hakikat me badalate chale. jaye.........
Replies 1 to 3 of 3
Hi,I dont read much hindi blogs.looks good on the first step.try to keep the fonts/pic sizes consistent in all the posts.All the best!
Thanks for review of my blog. Vijay Bankar
from Mumbai
9 years ago
you have a good blog..a simple theme which is easy to navigate..thats always a good thing.
I also like the fact that you use relevant image on all your posts..I would suggest adding a few more gadgets to your side bar. Having a category cloud will help user navigation as well as get you a lot of love from google.
Check out my blog as well..
thanks foe review of my blog. i will work on ur suggestion.
glad you found them useful :)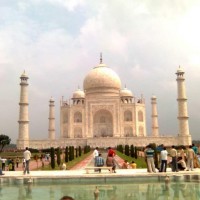 Dr Pratibha Singh
from delhi
9 years ago
Nice blog,very poetic shayari and pictures too.I also write hindi poems and can appreciate beauty in ur poetry.keep up ur spirit like this.
need your feedback on my blog
http://pratibhathetalent.blogspot.com/
---