please review my blog , how to improve my contents and ranking of the blog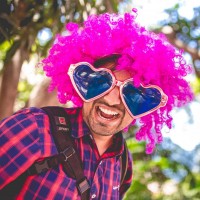 Dr kunjan M Detroja
from vadodara, ahmedabad, valsad
10 years ago
HI friends, I am not totally new to the world of blogging. But busy life as a medical student never gave me much chance to be a active blogger. I have tried to write about the life of medical student. First few posts are regarding the hard work, and the hard life medical students live during the 6 years at medical college, apart from this I have included all funny exp of my life there....
I also like writing poetry, dont have much vocab, but I know how to add emotion.
I want to get my blog reviewed for the contents of my blog, like grammetical errors
how I can improve my writing style, how to add variety of topics to my blog.
Thanking you in advance.
Replies 1 to 1 of 1
Hi, Thanks for Supporting Akshaya Patra Foundation for a Cause.My name is Rupom and I'm getting in touch with you regarding hosting the banner or link of "The Akshaya Patra Foundation". I'm currently working with this Foundation as a SEO Executive. Akshaya Patra Foundation is an Non Profit Organization in Bangalore Providing Mid day Meal for School Children.It will be a great pleasure if you update the new banner of our website and write a few points on Akshaya Patra Foundation and also share your thoughts to all your friends to support Akshaya Patra Foundation and ask them to place our customized banner in their websites.Please let me know if you are interested I can provided the customized banner or link code for whatever sizes is required for your website(s).
Thanks & Regards,
Rupom Roy
SEO Executive -Online Presence
The Akshaya Patra Foundation
Email ids: rupom.roy@akshayapatra.org
---