Please review my blog.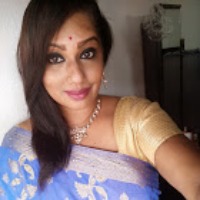 Ranj
from Bukit Mertajam
12 years ago
Hi, I am Ranjini from a small town called Bukit Mertajam, Malaysia.
I am new to Indiblogger and am very anxious to know how others perceive my blog. I am not a professional blogger, more of someone who pours her heart's contents online. I dont't talk about current issues, no politics but just about my day to day happenings.
I have written lots of short stories and poems but never published them. My blog gave me the opportunity to publish my writtings and what used to be for my viewing is now open to the world. Wonders of the internet
Thanks and have a nice day.
~R
Replies 1 to 10 of 10 Vijay Bankar
from Mumbai
12 years ago
hey ranjini your blog is very pretty I love all the art work and images on it...I would also suggest that you move the labels category above coz it can be easily ignored..
Also I wanted to comment on your poem but I couldnt find a comment button..
maybe you should check it out..
check out my blog as well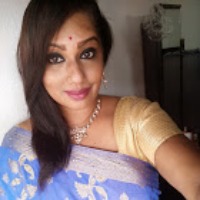 Ranj
from Bukit Mertajam
12 years ago
Hi VIjay,
Thanks for the compliments. I think you are right with the placing of the labels!! Corrective measure taken!!
Actually the comment button is at the bottom of each post, once you click that you would get a pop-up window.
Your "Spas and Saloons" are interesting. Well organised!!
Thanks for the constructive feedback.
~R Vijay Bankar
from Mumbai
12 years ago
hey thanks ranjini glad you found my tips useful..I'll check out your posts and comment soon..
Also im glad you like my blog too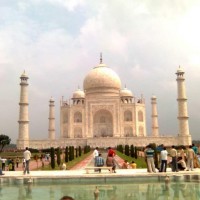 Dr Pratibha Singh
from delhi
12 years ago
very choclaty blog and I can little spices here and there.To me its an eye pleasing with excellent picture blog.Keep working like this ..........
plz review mine as well
http://pratibhathetalent.blogspot.com/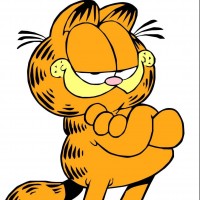 Paritosh Anand
from New Delhi
12 years ago
Great work,
That's 'straight from heart' kinda blog:)
....No dilution of feelings-contentwise, awesome stuff!
Still I feel one thing you can do is make your theme more soothing. The ' all dark' stuff really makes it hard to concentrate.
Thanks Dr Prathiba and Paritosh for your reviews. Appreciate them
@Paritosh - Will see how I could sooth the dark effect ok. Thanks.
Hi Ranjini,
The title of your blog is really interesting and catchy, so as the contents. I enjoyed posts like "I thought I knew" and "My Life". I feel that a bit bigger font size for the posts will be less straining to the eyes.
Regards,
Ashwini
http://mymindtales.blogspot.com
Dear Ashwini,
Thank you very much for your review. Indeed I am looking for a way to standardize the font sizes as at the moment I have to manually choose to font size and colour.
I am glad you enjoyed my posts and hope you could become my follower if you like.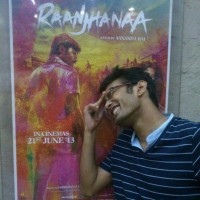 Punton Piper
from Chennai/Kolkata
11 years ago
Thanks Punton.
That is the unknown side of me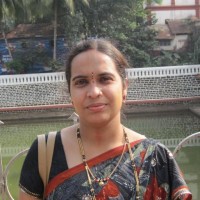 Parwathi. S. Hegde
from Bangalore
11 years ago
Hi Ranjini... very nice colorful blog...
happy blogging..
cheers!!
Thanks Parwathi!!! Appreciate your comments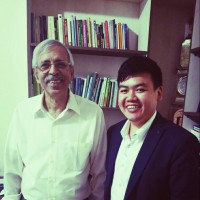 Suraj Singh
from Rourkela
11 years ago
Hey,
That's a really nice blog you have, I love the chocolate theme you gave your blog. And i agreed with the theme, you never know what you get.
The way your express yourself is really nice :D
I like the way you shared and express. Keep on writing yaar?
-Suraj Singh
Hey Suraj,
Thank you so much for your valuable review. I am glad you liked my posts and blog theme.
Regards,
Ranjini
---