Please Review my blog
I just started blogging after getting inspired by my best friend. she was an active blogger. About a month ago she died after contacting dengue and I miss her dearly. And thus the first post on my blog is dedicated to her.
Please review my blog for me. It's just a baby as of now.
Replies 1 to 6 of 6 Poornima Menon
from Bangalore
11 years ago
Hi Arushi, Welcome to the blogger world and I must say you are off to a flying start. The blog is very nicely laid out without too much of clutter. I will go through the posts indivudually and comment on your blog.
I have been following both IHM and Tejaswee's blog and I agree that it is a great inspiration. Good Luck !
justpoornima.blogspot.com
Thank you so much. :) You're very encouraging.
Indeed Tejaswee was a great inspiration. On her blog itself there were two posts which she had dedicated to me.
Anyway, I just went through your blog. And I absolutely love it. :) I'm going to follow it regularly.
Arushi. :)
Hi Arushi,
The layout of your blog is good. It's neat and clean. I did not go through all the posts but one - The Market Place-Sarojini Nagar. You are successful in giving the feel of a market place. But I found this post too lengthy.
Wishing you good luck !!
http://mymindtales.blogspot.com
Thank you very much. :)
I agree, I did get carried away with the length of that post. Will keep it crisp next time, so please keep reading.
Anyway, I just went through your blog. And I love the posts on books and tea. :) And I will surely read-on regularly.
Arushi.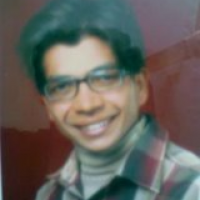 Avinash Mishra
from Pune
11 years ago
HI Arushi,
feel sorry to know about ur friend's demise. It is really good, especially because I look for a combination of humor on practical aspects of life . Keep up the good work. Keep posting. you can also go through my blog www.avinology.blogspot.com Are u on twitter, my id is @tsunnieside. U take care, Stay blessed !!
Thank you so much for the review. :)
I Read your blog too and I just love the post 'Relationomics'. :)
Anyway, i am not on Twitter currently, but will definitely let you know if i join.
Arushi
PS: My best friend 'Tejaswee' was the inspiration for me. you can also read her blog too. http://blabberblah.wordpress.com/
i will surely read her blog today. May her soul rest in peace ! Stay Blessed ! Elizabeth Joseph
from Bangalore
11 years ago
You have a good layout and I see that you have only a few posts... But there is an unique personality to your posts... Keep writing....
Wishing you good luck :)
Thank you very much. :)
That's great encouragement...
And the number will surely increase with time. So please keep reading.
Arushi. :)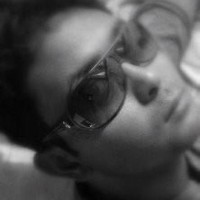 Just a pen in my hand
from Agartala
11 years ago
hey Arushi , u know , i have been through Tejaswee's blog before , but i dint know of her demise....i am so sorry for your loss , and i must add that its not just your loss , but the loss of the entire blogging community , she was a great writer. I am really sorry to hear that.
And , i had been through your blog too wen it showed up on te homepage of IndiBlogger , saw that best sinner female post...nice blog, nice layout....the murphy's law post is awesome...u use wordpress , so try to add some plug-ins , they add fizz to ur blog....and reduce the number of posts on the main page...ur blog looks and feels gud...keep experimenting....the content is nice.....All the best for your future posts , do tk care.....
Thanks you so much. :)
And yes Tejaswee was truly a great writer and she will always live on through her blog.
I will definitely try experimenting around. Thanks for the suggestion. :)
Anyway, I went through your blog. Your poems are beautiful. I am yet to read the rest, but the post, 'The Rising' was really wonderful. :)
Arushi
Hey arushi,
i think that ur blog is absolutely fabulous!! The posts are crisp and witty and you convey your thoughts amazing well. i am glad that tejaswee could inspire you to write.
Thanks a lot Akanksha.
Coming form you. It does mean a lot. :)
Tejaswee has been a great inspiration for both of us
hugs.. :)
---