Looking for reviews/feedback/boquets/brick-bats of my travel blog!
I have a job that lets me travel a lot. In fact, my job is about travel. I write travel guides. I have travelled widely across all of India. Well, to be fair, not so much in South India.
There is, at the end of the day, only so much you can express in a travel guide, the structure of which is bound by a stringent stylesheet. Most of what i saw, i discovered, personal experiences, if you will do not get through to the pages of the travel guide. Hence the inception of Beyondlust.
This blog is extremely personal to me and has in the last year or so, come to occupy much of my spare, and sometimes, not-so-spare time. It is more of a photo-blog. Though technically, i am a writer by profession, i do believe that the camera is mightier than the pen.
Please go through my blog, and let me know what you felt.
Cheers!
Replies 1 to 7 of 7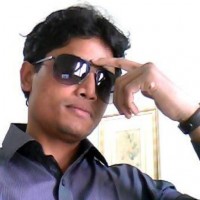 Unknown
from Hyderabad, India
10 years ago
of course boquets dude.
the pics are mind blowing..the ice capped glacier..some pic..was a sure breathtaking view..the earlymorning one..i can go on.. awesome..
again please do mention your camera model etc..it helps..
also the scroll bar literally disappeared..scrolling is a big pain.. I believe you are working on it
thats all man..spellbound by those places you visted..
Great!
--
Also you may peek into my blog http://404phylenotfound.blogspot.com .. and if any feedback post it here http://www.indiblogger.in/forum/review.php?id=6267
Thanks a lot, Unknown. I think i am going shopping for a template. Any recommendations
Oh, and i am as tech challanged as they come, so please do not mind idiotic questions. Patronise me!
i've not personally explored on templates...dont know abt wordpress but in blogger u get many templates ..and i used on of those.. see for somethign more relevant to your theme..also the right side of the blog..a lot of space is wasted..
I forgot to mention this.. Dude copyright those pics with ur blog link or signature watever or watermark...ppl can steal them
The snaps in your blog are awesome.... really loved it. You can think of increasing the font size a little bit so that readers can enjoy your lovely posts without straining the eyes.
Regards,
Ashwini
http://mymindtales.blogspot.com
Well its a great blog... The pics are fabulous... Thoroughly enjoyed the trip to Chandratal through your blog
Just one thing though... If you plan to put up so many pics in a single post then please reduce the number of posts on the home page to One....
It takes too much time to load and then to scroll down endlessly is just impossible for an average internet user!!!
Best wishes.. Keep blogging
Do visit my travel blog too,
Hey, Arti
Most other people have pointed out what you did. I am trying my best to resolve the ussue, but being the tech challanged moron means that its taking some time. But soon, hopefully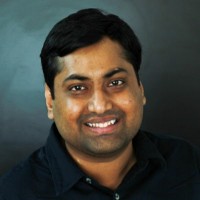 Sanjay Vedula
from Hyderabad
10 years ago
Hey
That's a great blog! Impressed with all the photographs there. I agree with @Anwin regarding posting many images in a single post. It is better to have them on flickr or the likes of it.
Cheers! SanjanaM
from New Delhi/New York
10 years ago
Hey Sanjana,
I love the black and white photographs you posted in Monochrome Moments. I wanted to comment there but i think there is something wrong with the office firewall which stopped me from doing so.
And i use a Nikon D80! Its practically become an extension of my arm!
Lovely piece of work, Bodhi. Love all the images. Do share your equipment info for it is primarily a photo based blog. The page is too long and loading is an issue. Its better to break it for faster browsing. If someone wants to contact you for business, its not easy to do that, except by leaving a comment for you. Even the feed button is ... where is it by the way? oh there it is :-) Keep clicking. Would love to be updated of your latest posts. Thanks, Ishrath http://wanderingmist.com
---