Looking for Comments on my Blog
Hi mates,
I need valuable comments for my blog, even it may be a negative one. Need loyal bloggers.
Thank you in advance.
Replies 1 to 2 of 2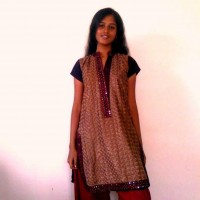 Swetha
from Coimbatore
9 years ago
well, i don't know anything about SEOs and so I don't think I can comment on it. But I read ur "Basic Blogging Tips for Beginners"... your advice seems quite good. Nice template. Try using new words while writing as they can make your blog more appealing.
Thanks for your comment swetha. Definitely will take your words into action. SanjanaM
from New Delhi/New York
9 years ago
Good stuff!
A lot of your posts are really useful.
Hi Sanjana....have visited ur blog too , it s really fabulous especially image collection. Thx for your compliments on my blog. ( you believe it or not, the name i love most in the world is Sanjana from when i heard this name from the beginning. you have that name....)
---