abclicks photography with a new look....
hai friends,
so i upgraded from my small Sony camera to Nikon 3100D now......good changes, isn't it?
here are some photos i took with my new SLR.
need comments, offcourse.
Edited 10 years ago
Reason: review
Replies 1 to 7 of 7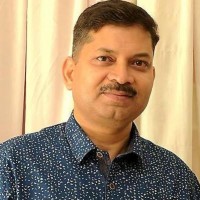 umashankar pandey
from Bhopal
11 years ago
You have a long way to go (B)Aby!
Read some good books.
Read "Understanding Exposure" by Bryan Peterson.
No, you can't reply to the reply: its forbidden! Sudheendra
from Hyderabad
11 years ago
Hi Abraham,
I loved your photography. Even though the photography was a bit ametuerish, the compositions are really excellent. You have shown more and more darker shades in your pictures. May be you can try for some compositions which shows the other side of you.
Overall you are definitely on the verge of becoming a photographer. I am not sure if I can judge you being another ametuer photographer.
Cheers & all the best
Sudheendra.
thank u.........
really inspirational....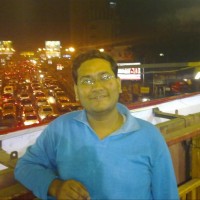 Aashish Sood
from Delhi
11 years ago
found some of the pics to be very nice and some pictures not so much... work on the layout a little... add more colour to it...
and you have a talent with photos... try to develop on it... read more... view pics of a blogger here http://joshidaniel.com. I really liked his pics.
thank u...
dont hav any idea about photographic terms and all,
yeah i had seen Joshi's photos, realy nice,
thank you. Elizabeth Joseph
from Bangalore
11 years ago
I think a change in template will do much good to your blog than anything as a first step. The images are very small or look very crowded that viewers won't be able to appreciate their beauty.
My suggestions
1. Try a different template. Play around with it
2. Increase the size of the images if they have the right clarity.
3. You can limit the number of posts in your single page so decrease the clutter.
As for the photos, some of them look fabulous; some could have been better...Keep clicking
i already changed template :)..............thank u :)
Hi Aby,
Loved your blog, nice pics...
But a couple of suggestions -
1. Put the labels widget on the sidebar, that is useful for the readers if they want to search anything or are interested more in the blog!!
2. Also put the popular posts in the side bar as it will encourage readers to read more of your posts...
Loved the mushroom pic, very fascinating.. also curiosity under the rope was fantastic!!
My Travel Blog - http://myyatradiary.blogspot.com/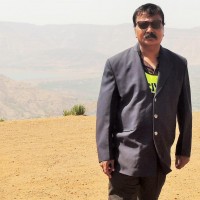 umesh derebail
from Mumbai
11 years ago
I believe you have passion for photography, some of the clicks are really nice, but the finishing touch of a professional photographer is lacking. Subtitles etc are okies according to me. I believe we are all sailing in the same boat. Good luck pl look forward......get into my domain of travel http://www.indiabackpacker.blogspot.com/
HI Aby,
I have just viewed your blog and I should say superb pics with comments. My favs Evening Snacks, Birla Mandir, Hard Mushroom.
Keep all the good pictures coming. Your nature and sun light shots are too good than people shots.
I have started recently a food blog, may be you can give me your feedback on the pictures in my blog.
http://yummyodds.blogspot.com
-Mythreyi
---