Your comments and thoughts on my parenting blog Debolina Raja Gupta
from Mumbai
12 years ago
Dear Readers,
It would be a pleasure to have some honest comments about my blog. And since this one is about parenting, I would love to hear from parents and understand what they feel about this blog and if it has in any way been useful to them. Of course any ideas and suggestions to make this blog more user-friendly will always be appreciated.
Many thanks,
Debolina
Edited 12 years ago
Reason: wrong topic name
Replies 1 to 3 of 3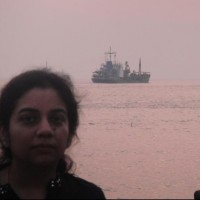 Vibha Sharma
from Chandigarh
12 years ago
lovely blog. I would suggest one thing though, try to connect to other mommy bloggers. I am not a part of it myself but I know that that particular subgroup of bloggers are very active. Read their posts, comment on them and invite them to your blog. You will be able to form a nice circle and would enjoy that.
Do visit my blogs and would appreciate if you leave comments too.
http://literarysojourn.blogspot.com (book reviews, interviews and my art work)
http://bitestories.blogspot.com (short stories and poems) Debolina Raja Gupta
from Mumbai
12 years ago
Thank you very much Vibha...You are so right, I am horrible at networking....thanks for sharing the links to your blogs, will surely visit and read :)
Hi,
I really like the concept of your blog. Infact, it caught my attention so much that I almost read 4 posts in a go! Its so much fun to see kids grow up and all those lil antics they cum up with which totally blow us off! Just out of curiosity, how old is your girl? loved that papa on tv post...hehe...kids, they really surprise us sometimes...you need to do some serious networking for reaching out.
Do drop in at my blog and gimi a review, whenever u can
Cheers!
---