I want to improve my site. Suggestions are welcome.
When I started this blog I have no idea about the blog. So I started different blogs for different subjects. I have separate blogs for recipe, thithippu and snacks. I have learnt by asking questions at yahoo. google youtube and improved mysite as they are now.Blogging helps me to pass the time usefully since I am retired person.Traffic in my blog is low. I want to increase it.
Replies 1 to 3 of 3 Natwar Tiwari
from Bangalore
9 years ago
Hi,
I like your blog, very neat layout and very nice pictures.
To increase the traffic, try registering your blog on http://www.linkreferral.com and also add some widgets as alexa.
Follow some blog with good traffic and you can get some more tips to increase the traffic.
Good job,by the way,very well defined recipes.
Thanks,
Natwar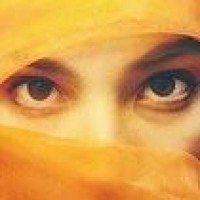 Zaira Hakeemshah
from Chennai
9 years ago
Great collection there madam. Am sure to try one of those.
Here are a few suggestions:
1) Choose a colorful theme that suits your blog. Blogspot has lotsa them
2) Add a few more widgets to the side bar
3) Include a dessert also in the menu (lotta market for this :-))
4) Could not find an Archives link
5) Try putting 5 or 6 recent posts in home page and then a link to the older entries below. This one is too lengthier to go till the end.
Good luck!!
visit me at http://zradar.wordpress.com and let me know your thoughts
Hi Seetha,
Nice blog there... What an amazing collection of wonderful recipes, detailed in steps and accompanied with some tempting pics... Great for a recipe blog!
Just one suggestion--
If you can put the ads from between the posts to the sidebar as it puts the reader off :)
Best wishes,
---