Please review my arts"N"crafts log
I am a craft teacher, I teach various arts like painting, mural, jewellery and flower arrangments and digital arts. I want to get my blog reviewed.
anandhirajan
Replies 1 to 9 of 9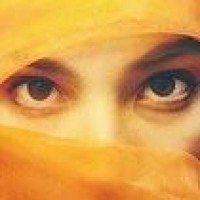 Zaira Hakeemshah
from Chennai
9 years ago
Wow!!Lotsa useful things for ppl who love arts n crafts..You should also quote some basic beginner lessons and where to get the raw materials from. I liked the idea of safety pin jewel set.cost effectiveness!!Hope u get a very market also for your product.
Thankyou Zaira,I will quote the necessary ifo in my future post.Thankyou for your suggestions
anandhirajan Debojit Barthakur
from Guwahati
9 years ago
Hi Anandhi,
Your blog is wonderfully colorful and creative. I liked every bit of it. Congratulations, and keep up the good work.
Pls review my blog as well
hi barthakur, I liked your blog covering all the topics under the sun.Especially the one you wrote about "TIME" Oh it is really wonderful
Best wishes
anandhirajan kanthi
from Andhrapradesh
9 years ago
Hi Anandhi,
I liked your blog especially bangle making and paintings.. Bladenomics
from Chennai
9 years ago
Hi karthika,Thankyou for visiting my blog. I liked your blog and all the post especially about reducing weight. Rahul Apte
from Pune
9 years ago
Wonderful blog! I've forwarded the link to my wife as well :-)
---