Looking for feedback on my new blog
Hi ppl ,please checkout my blog and provide me the feedback to make it better.
Replies 1 to 3 of 3
Wow... I loved it.. The blog is really organised and simple...
Nice template and very soothing to the eyes!
Its great
Thanks Arti , I am glad you liked my blog
http://www.simpleandorganizedliving.com
I visited your blog it is very beautifully described travalogue ... nice pics !!!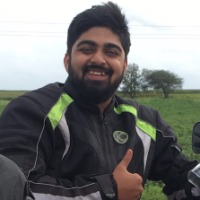 Hemal Shah
from Mumbai
12 years ago
Its looking to me a lot cluttered with me lost at where should I go. This theme is more so for Magazine type of blogs. The De-Clutter link didnt help either.
Suggest that you dont ever add images in the first few paragraphs coz they make their way up to the snipets that your blog template takes from your posts. This will help you make it clutter free further more. For sure Indians like Images but too much of them is a turn off as well.
For home, office and for anybody is nice, however they are not linked. I tried clicking back again even after knowing that they are not clickable, so i guess its just a mindset of people. So dont disappoint your readers.
---