Looking for feedback on my blog RED HANDED
from BANGALORE
8 years ago
Basically life as i see it.
Replies 1 to 2 of 2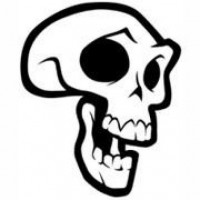 Mohonish 'Xeno' Chakraborty
from Kolkata
8 years ago
Hey! So we meet in Indiblogger too! ...
and now that you've changed the theme, it looks a lot better than the previous one. And your posts are great!.. so.. Keep up the good work.
Happy Blogging!

Hey Red,
I follow you.
So I guess that already hints what the nature of my review of ur blog is. :)
I like ur posts, n whether it is 'FB stalker' or 'we no speak americano', they always have your stamp of individuality in each and every blog. Nevertheless, I'll review ur blog on two parameters : content and delivery.
1. Content: You have a very cool perspective of life around u n ur blog brings out tht perspective. You have that ability 2 capture simple things in ur life into a blog post. Case in point: ur 'It happens only in India' is sumthin tht almost everyone experienced b4, however u took the pains 2 get it clicked n share it - I think everyone cud connect 2 it. The 'americano' one is again sumthin we all cn relate 2 n u brought out a brilliant post on tht one (I'm still laughing becos of this one, btw..LOL). Ditto fr ur pics ..think u shud hv more pics (the pic of the crows ws amazing!!!)..really like ur perspective, Red. And ur content is a reflection of things that happen in ur life. I think u're a keen observer of ur life n u cn easily convert life instances into another post in ur blog. And u hv tht ability 2 intersperse it in rich humor. So I think, on content, u're covered, Red. Really high points fr u on content.
2. Delivery- The best thing bout ur blog is the frequency: u maintain an amazing frequency of posts. Kudos n keep tht up!! From a layout view, guess u changed the look n feel recently n it's come out pretty well. The red layout, the "Parental Advisory" n ur tagline goes in humorously with the overall theme of ur blog. Also, I like the fact tht u justify ur text to align text to both left n right margins 2 give it 'cleaner' look : not many blogs do this n this shows the amount of effort tht u put in to bring out a well written post. :)
Overall, great blog, great content n amazin frequency of updates.
Keep rockin, Red!!!
R-A-J
---