this is my blog, I would like to have review of it...
Hry friends, I am not a professional write but i write as I have passion of it.
Do gave me your reviews & comment on my blog so that I can improve my blog.
thanks
Keep Writting & keep posting :)
Replies 1 to 4 of 4
Very impressive blog... Loved the short and crisp posts... The videos certainly add to the experience of the user as well!!!
You could reduce the number of posts on the home page to increase the loading time!
Keep blogging

Hey Zeel.. Tht's a V.gud blog.. U almost did evrything including the Adsense too

Nw only the thing is Keep writing and keep blogging !! Let it come from ur heart and make it a Master piece..
I wish u G'Luck

Cheeers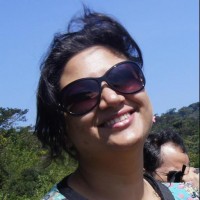 Rituparna Mukerji
from Delhi
8 years ago
Hey ! Very informative and interesting blog. I do have a few suggestions. Make sure that there are no spelling mistakes and shortform don't really make for good reading. It is best to do a spell and grammar check before post your entries. The rest is really good. Keep blogging and have fun.
Rituparna ...
www.chocolatesanddreams.wordpress.com
---