Looking for Feedback! :) Please help a new blogger!
Hello Everyone! Though I started blogging back in 2007, I came to real terms only this year!
Do have a look and suggest ways how to divert in more traffic..more readers..!
Don't have many people looking into..and I feel I write well..
Would love to have your feedbacks on the same..
Also, I get really confused with the html... messed it up...
isn't there any other way?
:( anyways..please do let me know!
Love!
Edited 11 years ago
Reason: Review needed urgently
Replies 1 to 9 of 9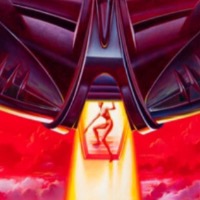 RioZee
from Out of this yEt in this World
11 years ago
Superb writing skills, Ads in between posts a little irritating. I would suggest a prudent placement of them.
But somehow I cannot link adsens eor any other ads except for Amazon which lets me put ads in posts.. :( What do I do? Would you suggest any proper placement?
And, Thank you for having a look! :)
Dear Priyanka,
Good content and good layout.
Suggestions -
Remove the yellow color from the top portion
Face book page is blank..what does it mean
Create categories and replace it with Blog Archive
Best Regards,
IShita Sharma
www.investmentbazar.co,
Kindly review my blog and provide your comments
Dear Ishita,
Thank you.. I had to change the template altogether. See if its better now? The facebook page is visible only when you are logged in. It directs you to my facebook page for the blog.
And how do I create categories? For now, I removed the archive, but that isn't a solution..
Do let me know!
Love.
Dear Priyanka,
Good..yes..it's better now...
Sorry i don't know much about blog post..how to create categories...
Best Regards,
Ishita Sharma
www.investmentbazar.comm
Kindly review my blog and provide your comments Angel Love
from Bangalore
8 years ago
Hi Priyanka ,
I like your blog layout and content.
I like poems, so i enjoyed your "Mother and I : Haiku" .
You can review my blog and give some suggestions.
Appreciate your effort! Thanks :D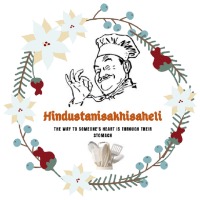 hindustanisakhisaheli
from boise
8 years ago
hi priyanka,
You have very nice blog
especially i like the photos in your blog...
good writeup skill
keep it up!!
Thanks,
Aparna
:D Thank you Aparna..appreciate it!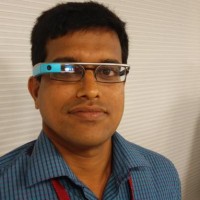 Shrinidhi Hande
from Chennai
8 years ago
My few cents
- try to cut unnecessary white space between paragraphs
- Blog archive is repeating twice- intended?
Hey Shrinidhi,
Thanks for the review and suggestions! Would like to know more regarding the first point.. White spaces between paragraphs? Not sure what you meant by that!..Pls do explain! Thank you! About the Archive..removed! Thanks
way to go Pri....love ur blog...stay blessed :)
Love, Deepanshi
---