A former 'workaholic' who has decided to enjoy the little things in life...this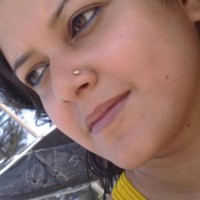 Rituparna Ghosh
from Noida
8 years ago
I am what you could say a full time television producer and a part time writer! Around this time about 3 years back I started a blog on blogspot about my life and films. Around the same time, in my great momentum I started a parallel blog about all that played on my television!
I also wrote a couple of short stories, started a novel that has been haunting me for a while, wrote a comic strip...I promised myself that I will keep the writer in me alive! But then, everything soon died out! My blog was neglected, my short stories crashed with my laptop...thankfully the first chapter of the novel survived in an email!
More than the nature of my work, it is my mind that I will blame. I was always so caught up in the thick of things that I forgot to enjoy the little joys of life. There'd be months when I couldn't find the time to read, and even lesser time to write anything!
I realise I am happiest when I do 3 things - watch films, read books and write...this blog is just another one of those brave attempts to revive the lost me! Some of you have read my other journal on posterous...perhaps it is the change in hormones that has brought about this change in me. Whatever be the reason, I love the new me!

I would love to learn some of the cool things that some of you do...how does one design a template? How do I get some of the cool widgets that you have? What do you think of my writing? Brick bats and tips are all welcome...
Happy writing and reading!