Lemme know how u like my 'love' blog :)
I love reading/hearing/loving love stories and so wanted to share the one I've been blessed with.Hope u enjoy my real life events..and come to love us too ;)
Please let us know how u like this blog...U add to the sweetness of it all..
Also,there's a page 'Love Tweets' dedicated for u all if and when u want to share ur love moments too :)
Cheers !
Edited 9 years ago
Reason: minor change in title
Replies 1 to 4 of 4
Incessant, being a wordpress blogger too, I thought it was quite nicely organized. Simple name, loving introduction to you and your better half. I heard someone mention to you that it was a blog where the love was so openly expressed. I like it because of that. No shortage of love in this world, and to share some lovely moments with all that emotion is quite nice. I'll use that Love Tweets page when I find a love to tweet about ;) keep the nice writing going.. and a pleasure to read it.
Thank u so much Vinay for ur sweet thoughts here :) I'm glad that u could see it with the right perspective unlike some others.Means a lot ! I guess when my blog is up for discussion and viewing on a public platform I should be prepared for all kind of feedback

even if its absolutely shocking !

Ur feedback is really encouraging and my blog would be waiting for ur Love Tweet :) Thanks a lot Vinay ! Cheers !
What do I say about this blog... it's very close to my heart.
It's the cutest and 'love'-liest blog there could be. And the best thing is that it's honest and open. I love your love tweets page, as you know cos i use it so much.
Am in the near future going to add another page to my blog, which is inspired by your idea, (I won't be stealing your idea though)
Do keep posting and sharing the love.
Having said all this, moving on to the actual review.
Move the email subscription much higher... it should be one of the first things visible to the reader
Do you really need that calender... a monthly archive is already there and that's enough ( acc to me)
Reduce the number of posts in the recently written drop down... it's too long and can act as the "lost interest" factor for the reader
If possible, try to change the header of "Our day to day"... it doesn't at all blend with the rest of the page.
Waiting for more posts from you. Take care and happy blogging.
Thanks so much for ur sweet words Jo ! Ur review was much awaited

All ur points taken

Cheers !
Thanks so much dear for reviewing my blog...and actually going through the notes and brownies and enjoying it :) Yeah got that FB thing to do...Thank u so much for ur nice suggestions...nice to know u ! Would definitely review back urs :) Cheers !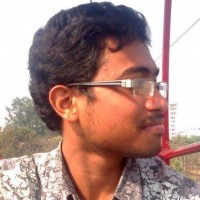 somesh mahanty
from durgapur
8 years ago
It is verrrry nice, clean and organised. I am on wordpress too, so i know it is quite a hard job to find all the right themes and widgets and place them, so that the end result looks good. U got a very good overall layout. About the content, it is beyond my range to make any comments. Simply fabulous!
in short, Urs is a lovely blog on "love"
I wud be very happy, If u give me a review!
-regards
SmS
Thank u so much for this review Somesh :) It's just so nice of u ! Am glad that u liked the theme and overall layout alongwith the what the blog is all about :)
Would definitely review urs back !
Thank u soo much ! Have a great Day !
Cheers !
---