Please Review My Blog: I will reciprocate and also link back to your blog! GPR 4
Scepticemia is a portmanteau-ed neologism. It is a combination Scepticism and Septicemia. And it is supposed to mean a condition where Scepticism has spread throughout the body (mind).
I have always tried to inculcate in myself a healthy ability to doubt. Ever since I readSurely You are Joking Mr. Feynman, I have not only been a Feynman fan, but also an ardent follower of his skeptical attitude. I remember his philosophy, which he reached after having been led astray on the neutron-proton coupling constant by reports of "beta-decay experts":
"…since then I never pay attention to anything by "experts". I calculate everything myself."o Part 5: "The World of One Physicist", "The 7 Percent Solution" – Surely You Are Joking Mr. Feynman
That and the fictional Dr. Gregory House's outrageous assumption that: "Everyone lies"!
I am a recently graduated physician, who believes that the first step to knowledge begins with the cultivation of skepticism. In this blog, I talk about my brush with affairs that leave me skeptic. Or asking for more. Or matters which peeve me no ends because they are not in line with reason and logic. Matters where eminence trumps evidence. Where the accepted wisdom of the ages has stilled the growth of newer thoughts. Sometimes, in this journey in search of my skeptic nirvana, I end up getting caught up in the thorny shrubberies of ambiguity or self-doubt. It is then that I use this blog for thinking out loudly and publicly. Inviting frank criticism, open discussion and a light to show me how to find the way out, I use this as a work in progress to clear out the chaff that settles in my mind.
I believe I am still in search of that perfect balance where I can use an open, accepting mind, sharpened with an ability to stay healthily skeptic, not only to doubt a false move, but also to try and identify (and appreciate) a revolutionary idea when it comes my way. However, again, in the words of Richard Feynman:
"There is no harm in doubt and skepticism, for it is through these that new discoveries are made."Richard Feynman, Letter to Armando Garcia J, December 11, 1985
So, what I essentially plan to do through this blog is to find myself through a journey in scientific medical inquiry. And as all journeys, this also starts with a lot of trepidations
Edited 10 years ago
Reason: To see if I can entice more reviewers after seeing the sorry state!
Replies 1 to 4 of 4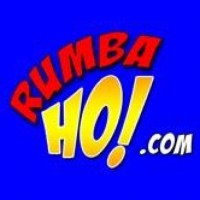 Rumbaho.com
from Hyderabad
10 years ago
The Good:
Unique topic. Interesting content. Proper English. Proper English (yep, needs 2 mentions).
The Bad:
No visual aids. People like blogs that have pics in them. Find some pics, or learn to work with photoshop. Your profile photo does not reflect the theme of your blog. You should find a better pic.
The Ugly:
Title and post fonts are not consistent. You also need a better theme. I prefer consistency throughout the blog, except in cases of blogs that have heavy design elements built in(even this must be tasteful), but this does not apply to your blog.
Thanks for the honest review. (Love the bit about proper English!)
It is kind of difficult to find visual aids for the stuff I write. And I am kinda lazy too! :P So I will try to make amends on that count. As for the profile pic, I wanted my face to get out there for a while. Also, you have to forgive me, because that is the first pic in which I look humanoid!
I have no control over the fonts and the jing bang... between clinics and patients and studying, I have to do my best to steal some time for blogging. Besides, I do not really understand those stuff anyways and hence am glad with whatever default setting wordpress.com set me uop with.
Thanks for spending your time and effort in reviewing my blog, I have already written my review of your blog. :)
Cheers!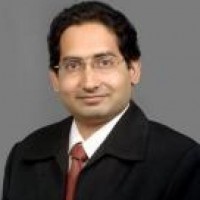 Dr. Vikram Lotwala
from Surat
10 years ago
Thanks Pranab for the Blog review. I will surely read you blog and review it in some time.
thank you sir, i look forward to it!!!
Hey Pranab,
Great site...i am thinking to read the book - Surely You are Joking Mr. Feynman
Your site is interesting.
Few thoughts -
Why there are two categories
Increase the sixe of search box
Kindly visit my site and provide feedback/review.
http://www.investmentbazar.com
Best Regards,
Ishita Sharma
Hey ishita sorry i could not repy earlier. must have missed the comment somehow, thanks for dropping by.
what do you mean by 2 categories? there are several, depending on the braod nature of the posts and many tags or micro managing the topics. As for the size of the search box, it is not up to me as i am using wordpress.com and have not paid for the css upgrade! :)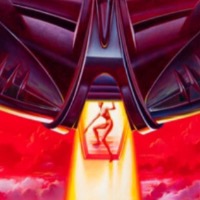 RioZee
from Out of this yEt in this World
10 years ago
Really great statesmanship in writing. Rumbaho rightly said, thorough pennings. Couldn't find a comment section, Rest is great.
thanks for dropping by and caring to comment pramod ji! :) means a lot, since i have seen your name figure a lot in the forum and discussions!
what exactly do you mean by a comment section? i have turned off the comments on the static pages because i do not want to clutter the content up. however, every blog post has the comments section just below the post. you have to click to go to the post page to get to the comments sections. i am not very techy, so i may have interpreted your question wrong! :P
and thanks for the kind words...
---