I'm a new blogger, so looking for reviews and suggestions/comments/feedback on m
My blog isn't about a specific topic, it's actually just random ramblings of mine, of various topics, which might affect my life in some way or are of general interest to me. I am a woman, mom, wife, sister, daughter, immigrant, raising a child in another culture than mine, so I blog about all of these topics, and anything else that interests me. I'm quite new at blogging, so any suggestions/feedback regarding improvement, or changes etc is welcome. Constructive criticism is also welcome. Thanks in advance

Replies 1 to 5 of 5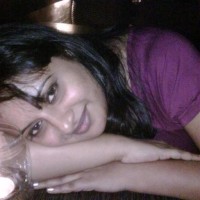 Sunita Kurup
from Pune/London
11 years ago
hey u have a good work on your blog.. nice and fresh.. :) :)
Dear Anjali,
Cool site and nice and a diversified list of articles from various sources.
Suggestion -
Relook at the color of the site
Remove the live feed data, i dnt think it is useful.
Best Regards,
Ishita Sharma
http://www.investmentbazar.com
Ok, great thanks for dropping by and also responding with tips.
Sunita, gonna check your blog out now...
Ishita , Thanks for the suggestions, about the color, I myself am confused which background to go with, I had a different one, then saw many others with exact same background, apparently it was very popular, so I changed it, this one atleast has the globe in the back, so I thought maybe somewhat related to my theme...so I went with it...but I'll see if I like something else better...
Which live feed data are you talking about ?? The feedjit visitor or the comments ??
Thanks again, will check out your blog as well...
Thanks Anjali for your comments.
I was telling about Feedjit...
Please forward my blog to your friends/acquaintances.
Thanks
Ishita
http://www.investmentbazar.com
I've also created a facebook page for my blog, do press 'like', if you find by blog worth it...

http://www.facebook.com/pages/Desi-girl/145254095559388
I have got some new 'likes' on FB, if any of the were through indblogger, I'd like to thank them ...

---