Feedback on my Retail Blogs - Retailer by Profession and Choice!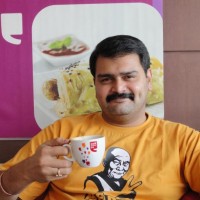 TheShriram
from Chennai
12 years ago
Dear Fellow Bloggers,
I have been active blogger, among other passions over the past few years. However, it is my constant endeavor to seek feedback from enthusiasts like you to think / articulate / write better columns for the benefit of those who read. My blogs, which have over 12,000 visitors for now, are mostly focussed on International and Indian Retailing, Shopping Analytics, Consumer Behaviour, New trends in the Industry, to name a few.
Look forward to your qualitative feedback about my blogs and appreciate your time.
Best Regards,
Shri...