Please Review My Blog
What I Feel...What I Think...Stories, Instances,Experiences And Something For You To Read!
Replies 1 to 8 of 8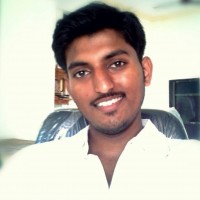 Pratik Thorat
from Kalyan
7 years ago
Nice background pic Ashwini,
I could suggest that You could increase the width of blog a little bit.
Also use read more that could saves some length and your blog loads more fast,
also you don't have email subscription form as well,
You can add widgets to bottom of blog which could feel good and seems nice
anyways you have good writing skills
so keep posting
Pratik Thorat
Review My Blog if you get time.
@ Pratik.
Thank you so much for taking time to Review my blog.
THanks for the suggestion, I will make use of the Read more option, yes, it would be better that way.
And thank you once again :-)
@ Sneha
Thank you for your time and Review. :)
@ Arun Malhotra
Thank you so much :)
@ Falak
Thank you.
And as for the colours, I will definitely take up your suggestion, I wanted to chose a colour which will not irritate the eye of the reader, so went for pale ones. And sure, will review your blog too. Kavya
from Puducherry
7 years ago
Nice blog Ashwini !

... the layout is very neat... content is expressive too .. keep going.. it would look more lik a website f yu could remove the blog bar on the top....
Thank you Kavya. Yes, I'll take up your suggestion. thank you so much :) Chinna Veerappan
from Hubli
7 years ago
"Someone's B****er, Your Tragedy!" - I liked this posting........ so simple and so effective

Blog is Neat & clean. Easy to read.
I think your blog is missing some valuable things.
Every morning i wake up only before my laptop to see if there are new followers, But i can very hardly see the numbers increasing. When i a see one number up, that was a very beautiful day for me. I started my blog some three months back and i can make it to near hundred followers & over 1000 fans one and only because of my facebook fan page.
I suggest it for you too and all the bloggers here.
It's really that easy to create a facebook fan page. All you need is a facebook account. Once created put like box on your side bar of blog.
And thats it. each and every user who likes your blog post will become the fan and they will be notified on your new post on their facebook wall the moment after you post. What else can be more precious to you?
The next thing that is missing in your blog is sharing buttons. Just create an account on sharethis.com create your buttons, place it below your posts.
Once you do both, You can see your follower numbers increasing.
Look at my blog for how the sharing buttons & facebook like box look like.
http://live-positive.blogspot.com
I'll be happy if you have time to review my blog too.
http://www.indiblogger.in/forum/review.php?id=9445
Many Thanks,
Jagan K
Jagan thank you so much. There were so many things I did not know. thanks a lot for your help. Thank you

---