How to Improve Adsense Click? Rajesh Thaker
from Ahmedabad


9 years ago
I would like to increase revenue trough adsense in my blog. Can you tell us ? How can I increase my Adsense Income?
Replies 1 to 4 of 4
With a blogspot blog it is very difficult to win the SEO war. Especially in Health niche. If you want to make money through blogging , then migrate to self hosted Wordpress platform with a suitable domain name
I dont think there is any rule book method to improve on it. But proper placement is one of the factors known to help.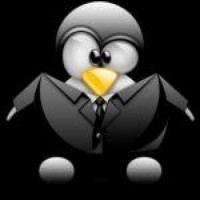 Chaitanya Kulkarni
from Mumbai


9 years ago
its not hard at all to rank well using blogspot if you know how Big G works. you can rank #1 for your niche simply using blogspot with near to none investment, more your investment would be in time and research.
KEEP IN MIND: blogspot is owned by google, if you have unique content genuine, google will love your blogspot, its google's own product, nothing like it :)
lol one more thing, study adsense heat map
try and increase your visits/pageviews. adsense income will rise accordingly.
---
Sign in to reply to this thread