Indiblogger needs to also address participation of subject specific blogs that c Anand Radhakrishnan
from Mumbai


8 years ago
http://amruthatechnologies.blogspot.com
Hi Friends,
Though i totally support indiblogger for all the fun stuff they are doing to help motivate bloggers and help us earn some big bucks. I clearly feel there are quite a few of us being left out from this competition as i have a product specific blog. i write on branded industrial flow products used in Oil & Gas, Energy sector. i also have some subscription and RSS feeds in some technical forums.
I am much disappointed that i am unable to make a brand promotion on dove though i would have loved to do keeping the larger audience in mind. My question to team Indiblogger is pls also create competitions so as to include us the minority to be a part of this beautiful platform for bloggers.
Regards,
Anand
Replies 1 to 2 of 2
The problem is that the contests here are not sponsored by IndiBlogger itself. The topic has to be relavent to the sponsorer so that he can gain something. Indiblogger can't ask us to write about our faith in God or the effect of mobile phonmes when Dove is here to market their hair care products.
@ranjith nice answer. To add to ehat you said, i think its still possilbe for every one to participate except for a very few where their blog is too niche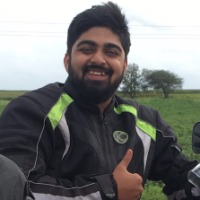 Hemal Shah
from Mumbai


8 years ago
Again @anand, u dont have to add ur blog url to every thread u create here. It is seens as trying to create back link / self promotion.
---
Sign in to reply to this thread