Is it a good option to get freelance bloggers to write on your blog? Anand Radhakrishnan
from Mumbai


8 years ago
http://amruthatechnologies.blogspot.com
Hi Friends,
Just wanted to get some feedback from all you on this subject. As we all know blogging is a lot of hardwork and needs regular posts to keep it going. I am wanting to know the experiences of other bloggers on the pros & cons of inviting freelance bloggers to post on your blog keeping the same subject line in mind. Thanks in advance.
Regards,
Anand
Replies 1 to 2 of 2
If it is a general purpose blog then yes...it really puts off the pressure form you to keep updating the blog...and the guest user gets backlinks for his/her less popluar blog...
BTW...if anyone interested in guest blogging at my blog: it gets more than 1000 hits per day...you will get a backlink and if probably a permanent author page...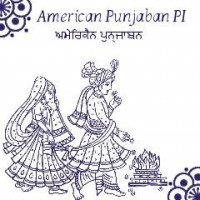 Kristy Kumari
from Amritsar


8 years ago
I am a freelance writer and have been for 3 years. If you want to hire one make sure you are clear up front on what your expectations are and what the payments will be. Get a contract or use a bidding site like ELance or ODesk to protect yourself from people who can't do the job. You don't have to pay until they deliver. In you contract mention whether or not you will give them one or two chances to rewrite something you don't like or they won't be obligated to do it. You can expect to pay about 10 INR per 100 words for the lower quality writers and prices go up if you want someone good. I would send out a guest blogger post to your subscribers or somewhere online looking for free posts first. Mention how they get backlinks and can add the credit for the post to their portfolio. Mention in your advertising how many people they can reach (1000 hits = 1000 ppl each day) as a promotion point.
Another option is to consider scaling back your blog somewhat. Instead of posting daily, slow down to 3-5 posts per week and schedule some for the future if you can so you don't seem to be writing as much. Be forewarned though this may slow traffic somewhat.
---
Sign in to reply to this thread