Need Help: Google has locked my Blog considerin it as a spam
I am running a Personal Finance, Business & Entrepreneurship Blog "MY Journey To Billionaire Club" since last more than 1 year. But yesterday when I opend my Blogger account, I was greeted by this.
http://myjourneytobillionaireclub.blogspot.com/2009/04/google-has-locked-my-blog-considering.html
I Really need ur help. If i won't prove within 20 days that my blog is not spam than Google will delete it forever.
So Kindly Guide me in this manner. I am not a spammer. But Google Bot has marked "My Journey To Billionaire Club" as a Spam.
Anyone can guide me in this matter?
Replies 1 to 3 of 3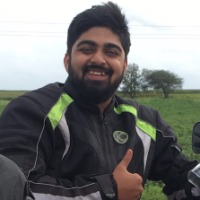 Hemal Shah
from Mumbai


10 years ago
Switch to Wordpress.
Google might have found the words "Billionaire Club" a bit offensive or might have found your other Spam websites linking to your website!
---
Sign in to reply to this thread