Don't contests bug you?
Well this is an attempt to know how many people like me are there who completely hate Contests on indi-B.
Reasons well are many:
1.They are somebody else's marketing effort where our creativity is is sacrificed at the altar of promotion.
2.They are not fair, I faintly remember the ones which turned out to be ugly-ly controversial!
3.When indi-B can be so much more, it has become a contests ka mela!Evrytime sm contest or its results or its controversy is gng on.Agenda shud be how to blog to make the world a better place to live but agenda is how to win that prize at the cost of many others by writing frivolous posts on the most absurd topics sponsored by some capitalist to promote his agenda while making use of writing prowess of so many ppl in return of a prize which is dismal when compared to the gains they make!
PS: I can't be Bhagat Singh here by askng ya guys to put an end to this practice because a. we dnt really matter. b.most of us are damn into it
But indeed this is a genuine effort to develop consensus.
Replies 1 to 5 of 5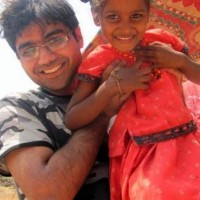 Madhur Chadha
from Hyderabad


9 years ago
Partially you are write it should not be a balant marketing stunt,You should not force yourself to write on something you dont want to write....but i don't cosider i totaly bad
Thumb rule should be: Write only on what you want to write, for eg i never took part in any contest except recent surf excel as a poetry stuck me when i read the topic, and its no way related to surf excel.
Plus its sometiemes healthy
1.You geta topic to write...some times topics are really nice ,such as the KFC one. Its not really shameless brand promtion per se but lets you introspect and dig through memory
2.Gets you a little disciplined in your writings
3.Gives you a little recognition
4.some extra pocket change is not Bad
Think like this, you are Sharukhs,Amirs,Salmans, Katrinas,Kajols and Vidya balans of blogging world ,though your primary aim is to entertain people or express your cerativity ,some support from sponsors goes a long way :)...
Similarly sports..Sachin is GOD but sometimes he also has to wear the sponsor's tshirts....
Well said Madhur! We can think of the prizes we get as a recongition of our talent and as a monetary help in buying domains and web space.
Contests usually bring out the best in bloggers and gives something new to write on. Also I personally try to write the contest post around my Blog Theme Cricket. I did the same thing with Surf Post and plan to do th same with KFC post too.
That's the best thing to be done. Initially, I have written for contests around those things hardly related to my blog's theme . But the scenario changed with my entry for the Surf Excel contest. I plan to do the same thing for the KFC entry too.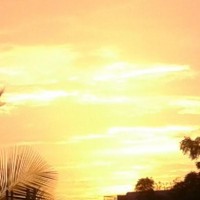 Mohini Puranik
from Dhule


9 years ago
I had some questions regarding contests but seeing the popularity and enthusiam on the contest threads, I didn't wish to raise the questions.
I think about these sponsers, these people are genius or we are fool, I can' t come to conclusion. Or I don't want to confess that I am a fool. The commercial of any product is only for some secs, and they have to pay huge amount for it. They give huge money for the glamour people to promote their product.
Now, about contests,
People are promoting brands in the name of contests. If somebody wins fairly still what is the really gain out of it? As contest subjects are really strange, it doens't give any recoginition for the blogger, in the writing skill point of view. Because out of indiblogger, who cares about your contest post. So the benifit is only of the brand, by different ways, the participents spends huge time in writing posts, then reading contest entries of others, dissussing about contests, on indiforum, then results and controversy too. While doing all this, the BRAND NAME remains on our EYES and find a place in our BRAIN. Success for the marketing people. That's why I am still thinking am I fool or they are genius?
Now as a READER,
I have lost my interest in reading my fav. blogs because many write for contests, which shows that they don't much care for the readers. Their skill or blogging is not for the pure pleasure of writing or sharing thoughts. They are not intersted to interact with the readers.
Well, we can't claim that Olympics show the true worth of an athelete or they are fair. But athletes still compete for the spirit of competing. IMHO, the comments on IndiB are just like that, they recharge the old batteries of members and make them compete.
For the more lazier ones like me, even these promises of pride and glory are not enough

I am not against such contests at all because they help us win something in recognition of our talent. What if the topic is something intended to promote the brand. We can modify it in such a way that our entry is in tune with our blog's theme. And moreover, they at times force me to write something when I feel like stopping blogging.
---
Sign in to reply to this thread