Regional Language Bloggers, want to cover your story
Hi,
I would love to talk to regional bloggers to find out how are they doing :) and with that i am also aware that there could be lot of problems faced while blogging. So would love to listen, discuss and try to cover it on our blog.
If you are blog in your local language or use to then share your thoughts.
Prasant
lighthouseinsights.in
Replies 1 to 3 of 3
REgional Bloggers , especially Tamizh bloggers are having multiple choice sites, where in they are promoted, criticised, appreciated. They are pretty well taken are of I think. But region wise, I have not found many, yet.
Do you blog in ur local language?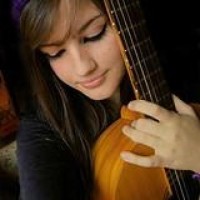 Pooja Pradeep
from Bangalore


8 years ago
There are so many regional bloggers and still no one here to discuss

Thanks Pooja and do you blog in a local language ?
Hmm! Nope

Hello to all regional bloggers. can you share ur thoughts, expereicne, challenges that you have faced while blogging. i am happy to talk with you and do a story at http://lighthouseinsights.in/
---
Sign in to reply to this thread