Blogs on Blogger.com Too Goes Down Oftenly (Bitter Truth)
If you guys are not aware or are seeing traffic drop in your site which is hosted on blogger.com, then you all should know that even blogs hosted on Google-Blogger server wents down for few seconds many a times in whole day. I am monitoring my blogs from last few days and every day i am bombarded with website down emails. You'll be amazed when you'll also get those emails. And it will not matter whether your using the default domain with blogspot.com or .in or having a custom domain. The situation is same for every case.
And to monitor the website, there is a very nice tutorial written on Labnol by Amit Sir which pings your website every minute (using google docs) and the time you site goes down, it sends you an email telling you when its up or down. Follow the instruction to monitor site here - http://www.labnol.org/internet/website-uptime-monitor/21060/ and set the ping time to one minute.
You can even use pingdom too, make a free account on it and add your site for monitoring. It offers to add one website only in free account. But its worth using it.
And do let me know too whether you're also seeing your site going down or not? And thanks to Shubham for making me aware about this problem.
Edited 8 years ago
Reason: Giving Credit
Replies 1 to 7 of 7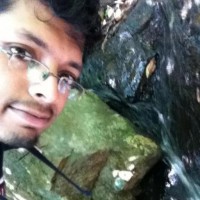 Sankar
from Trivandrum


8 years ago
I've faced that problem as well, many a times I haven't been able to view my own blog and at times blogs of others , and I thought maybe it was the fault of my modem or net connection :/
well guess I can't do anything about it then :)
Blogger team is already informed of this issue long time back by many blogger out there and they are trying to resolve this issue on top priority.
But what i feel now to shift my blog to wordpress, as i feel because i can get more traffic on wordpress rather than being on blogger because of many SEO options. This thing i personally experienced. How, because i recently made one blog on wordpress and it is now performing well on search engines more than the blog on blogger and having almost same traffic now. The ironical thing is i have 190 posts on the blog which is hosted on blogger and only 12 posts which is on wordpress and now both have got almost same traffic. And now i feel, i should have started my old blog on wordpress as well :(
I have also experienced that. Wordpress is anytime better than blogger, specially for self-hosted sites.
Shifting from blogger to wordpress is not an easy task. There is a risk of losing ranking too and traffic as well. So i would say better remain on blogspot, i believe blogger team would rectify this soon.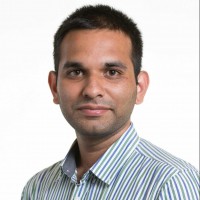 Ritvik Gautam
from Bangalore/Ahmedabad


8 years ago
I had no idea about this. I mean I don't get much traffic, but still I never noticed such things.
Will keep a watch from now on.
Thanks! Micky Fernandez
from Kolkata


8 years ago
I do not know anything about traffic fluctuations, but I do know that blogspot.in has been far slower in the past week or so.
However, I encounter problems here at indiblogger.in more frequently. Everytime I turn around, I have to sign back in. Just now, I was ready to reply to this thread, and I found out that I had to sign back in. (The fourth time today!)
Try to use any other browser and check if your facing the same problem? I never faced this problem before.
If you guys still need proof of it - See this screenshot (http://www.diigo.com/item/image/22zvk/b58x?size=o) i took of my inbox. These days it is seeing heavy outages.
---
Sign in to reply to this thread