How SiliconIndia Plagiarised From My Blog Lighthouse Insights
from Pune


7 years ago
Popular magazine SiliconIndia that claims to be biggest producer of technology news in India with a strong editorial team, has just lifted an entire post from our recent interview with HR Influencer, Gautam Ghosh!
The details are here . The laws of the land are not strict for much more henious crime so forget plagiarism.
What can bloggers do then ? Hit an online company where it hits more. Kill the repuation on Google.
Trak.in, Yourstory, Merinews.com, Naweed, Priyanka have done and shown support.
Would you be intrested in blogging and raising voice against it. The motive is not to get mileage but to reply to such acts that have been going on from ages.
Can we bloggers show our power?
Replies 1 to 1 of 1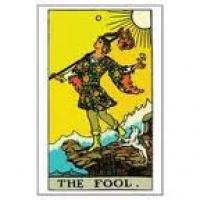 TF Carthick
from Bangalore


7 years ago
We discussed this topic here also.
---
Sign in to reply to this thread