Anyone? Who want to write about brand Brand strategies
Hi i am editor and admin of Goingbranded.com and i am looking for enthusiast blogger who can write about Indian brands and brand strategies. No matter if you never a single word about brands or you have over 20 years of experience. If you thing you are glowing and excited about brands and brand strategies you can write for me. Contact me via http://www.goingbranded.com/get-in-touch/
Edited 7 years ago
Reason: Spelling
Replies 1 to 4 of 4
Please mention your credentials and what you exactly is the terms of engagement you are offering to the bloggers.
I checked out your website - I see only material taken from various places on the internet. I see no original analysis or insights. So failing a satisfying reply, I will consoder this a self promotion and lock this thread.
Hi @The Fool,
I respect your words.
All the articles contained in blog are original and editted by expert editors and i am confident for each post.
Afterward if you find any crappy or picked content in blog you can send to me or upload along with thread(if possible) with a snapshot of the page from where it is copied.
@Jugmendra - I am not saying you copied. But there are only pictures and videos in your site. I don't see any value added content in terms of product strategy and how the advertising supports the b*****ng and product strategy. If you expect people to join you, you need to offer either money or a strong credentials that will want people to associate with you. So I want you to state that here openly as we want bloggers here to receive fair deals.
Btw, that **** thingy was b-r-a-n-d-i-n-g
Thanks @The_Foool. There are only few posts in blog and till now i only posted the list of assorted things. Many things are left which i will wish to add in blog.
Whoever is interesting in writing about brands can mail me through contact page.
@Jugmendra - People can't go and sign up with a random blog just like that, no? Please clearly mention the following
1. How much money you will offer per article and what is your criteria for selection of article to be published on your blog?
2. Who are you? Do you have a MBA in marketing? Have you worked as a brand manager in some company? Have you worked in advertising field? Have you written any articles on marketing in journals/magazines of repute?
I am looking for the writer who can work with me as a partener. First bloggers have to match my interest then he must have few good write up to show me.
I will personally contact with him/her to make this deal with him.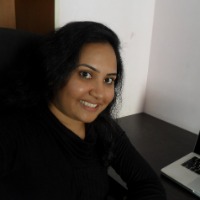 Medha Nagur
from Bangalore


7 years ago
I don't know what is this discussion all about!

What I know is, I am a freelance writer; I checked your site and it looks okay (!) for me.
I am currently looking for such paid writing opportunities and I have dropped a mail to you already.
Let me know how can we take it forward and if you are okay with my style of writing I will be happy to send you my quotations.
You can see my sample writings from my blog (which you can find on my profile).
Thanks.
@Medha I am facing some problem with my email setup, i got your mail but not capable to revert back. For now you can send me your quotation on the email id given on my blog.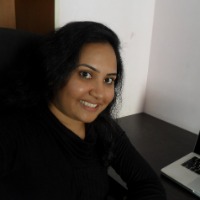 Medha Nagur
from Bangalore


7 years ago
Well in that case, can you add me to your network here on indiblogger so that we can exchange mail ids and/or mails.
I only found a contact form on your blog and could not locate your mail id.
I need to know your requirements first before I make a quote.
---
Sign in to reply to this thread