How do you promote your blog?
What you do for your blog's promotion. Leave your comments.
Your Blog Genre:
Monthly Visits:
Top referrals:
Ways of promotion:
Ideas of promotion:
Edited 7 years ago
Reason: Users Request
Replies 1 to 6 of 6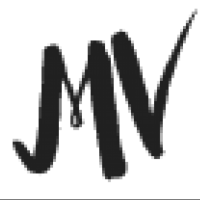 Magali Vaz
from Mumbai


7 years ago
My blog is http://www.magalic.com/
I get between 15,000 - 18,000 hits per month.
Top referrals are google & facebook (blog page as well as personal profile).
I don't really promote, but my audience gets to keep track of the blog updates by liking on facebook.
I've found the best way to get new visits to my blog is to leave meaningful (non-spammy) comments on other people's blogs.
My blog is already promoted.
Yo, Jayan. You just rock.
The purpose behind this thread is just to listen from the Indian blogger on how they promote their blog, but you got me wrong. I know your blog is promoted but it will be more beneficial for all bloggers if you can tell other blogger "How do you promote your blog?".
Thank you TF.
Now Jugmendra, the serious reply you need.
My blog genere:- I promise only Entertainment without any gurantee. But my intentions could be greater.
Monthly visits:- you can't ask me this. It is like asking how much money do you earn monthly? Let it be small or big, I can't declare here.
Top referrals:-I do not tell you this also. Because there is no use. What can you do with it if I tell you I get 10000 clicks per month from facebook?
Ways of promotion:- You read others' blogs. Like it, vote for it. Make friends with estabished bloggers. Try to get comments from them. Blog about trendy topics. Like if Sunny leone is the star, write about her; never mind who she is. Try these ways first. Will advice you the next couse after that.
Ideas of promotion:- There is an old belief that eveyone achieves what he wants the most. So if you want to be a popular blogger you will become one. Focus on only that. Never mind the ways you choose. Only concentrate on promotion.
By the way, the converse of that old belief is not true. That means all blogs which got promoted need not be intently promoted. You know what I mean..........
By the way whatever be your ways of promotions, it is definitely not allowed to use the main forums for promoting your blogs. So request all people replying to this thread from leaving your url here. I will be forced to lock this thread if everyone starts leaving url here. We don't want one more link farm thread.
I meant refrain from leaving links. If you want you can mention what promotion techniques you use and what is your blog genre. But no links please.
Thanks The Fool. I agree with your voice and replaced the blog url with blog genre.
I have been depending purely on writing content for promoting my websites for several years. And it worked really well in the past. I own couple of sites with millions of page views per month. However, last couple of years, competition became very high and new bloggers who practice not-so-white seo practices started winning the race. I too tried a little bit of that but miserably failed to make any difference by following the new generation SEO practices. Now I am back to content building and on page seo rathen than any other off page promotions.
The scenario is changing again. Google is changing the strategy and they are penalising all sites involved in unnatural link building. In many webmaster forums, I have seen messages like "I am tired of Google and so quitting blogging". That is a great sign. Content is the King again and that is how it should be. Micky Fernandez
from Kolkata


7 years ago
Blog genre: "Expat in India"
Monthly visits: about 3500 (and growing)
Top referrals: according to the "stats" feature at blogger, the top referring urls (for the past month) are from 1) stumbleupon.com 2) filmhill.com 3) pregolom.com 4) myhealthscore.com 5) filmhill.com. The top referring sites are 1) google.co.in 2) google.com 3) filmhill.com 4) stumbleupon.com 5) indiblogger.in (!)
Ways of promotion: I directly promote my blog on facebook and google+. I indirectly promote my blog by viewing and commenting upon other blog posts everywhere (partly because the post is interesting, and partly in the hope that the author will do the same for me).
Ideas of promotion: please tell me!
---
Sign in to reply to this thread